I got bored once (and I reused it for a recent post) so I decided to try and make the American flag with marines.

My result (All the Stars included now)




EDIT: I wanted to come to you guys, to ask whose flag should I do next? I'm kinda leaning on something more challenging (possibly Canada or Finland) but I really don't have an answer yet, so I'll let you guys decide.

EDIT 2: ALL OF THE FLAGS ON MY CURRENT MAKELIST:

#1: Japan: It looks easy, but I'll probably spend a while getting the circle perfect in shape and proportion.
STATUS: COMPLETED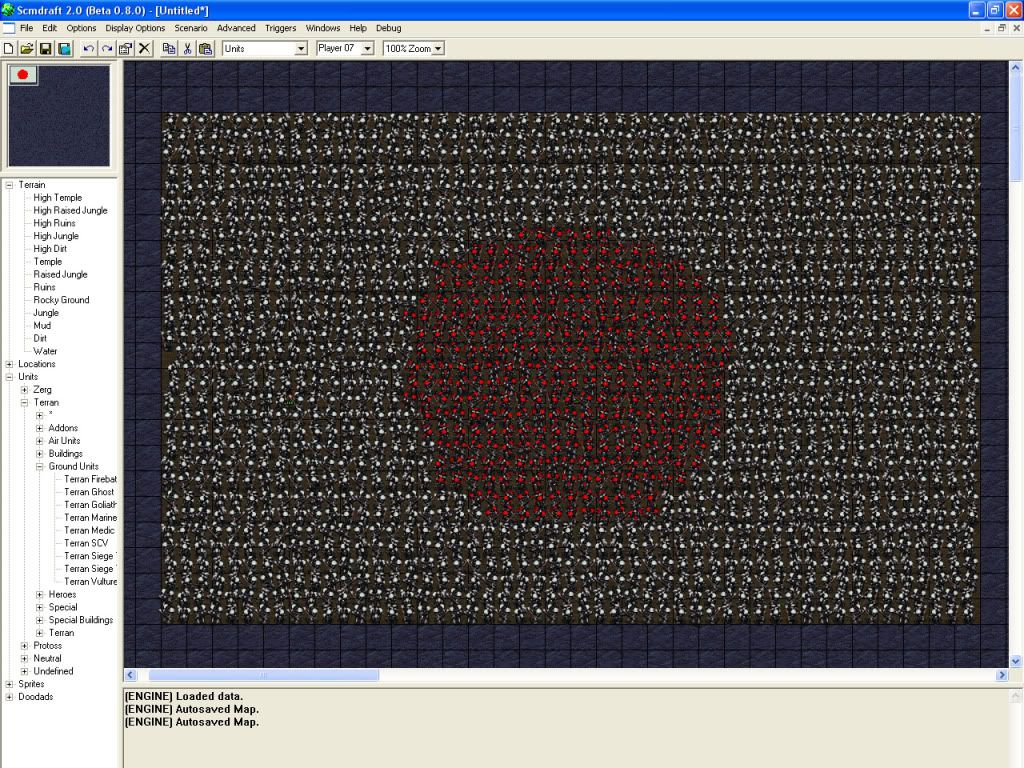 #2: North Korea: I was gonna do their flag originally in the original post but I did a cheapshot and ended up with this:
+ Show Spoiler +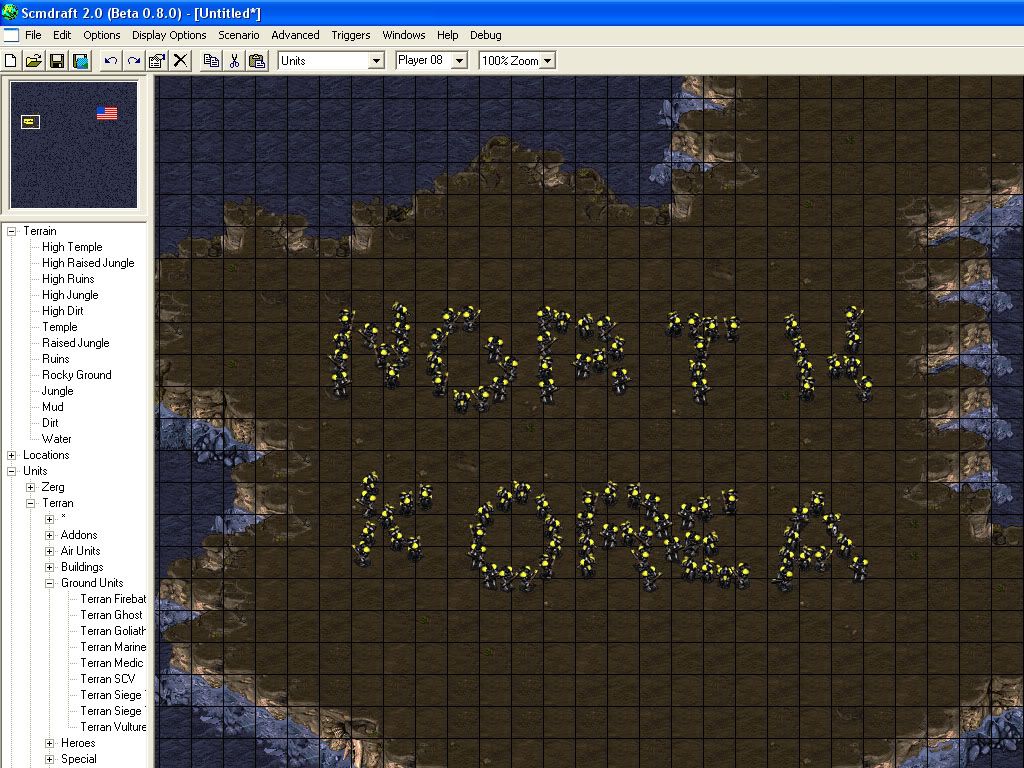 So I'll make amends and redo it.

#3: Spain. I've got the colors, just need to make the symbol good enough. Should be no problem.

#4: Mexico. If SCMdraft lets me use green like a good editor and doesn't fucking crash on me like the last time I put down 9 colors on 1 map, I'll definitely do this one.

#5: UK. The Union Jack looks fun to make.

#6: USSR. I'm 100% Soviet in terms of ancestry, and I was born in Russia, so I'll definitely try to do that with some player 8 marines and a field of player 1.

#7: Yaroslavl Oblast: A yellow flag with a bear holding an axe.

#8: South Korea: If I can get black, I'll do my friend's request. EDIT: Turns out I can't get black, so I'll use the darkest color I can as a substitute.

#9: Greece: A cooldown for me.

#10: Libya: Because I can.

#11: Mozambique: I can make a perfect AK-47 out of playing cards. Want to see me make it out of marines?