Unimpressed Flash Meme - Page 9
Please keep the memes in this thread and not have them leak out. Otherwise we'll have to close the thread!!!

This thread is not for arguing, it is for posting meme's.
HKriceboy88
United States248 Posts
I like that it's 50/50 between good and terrible.
DyEnasTy
United States3669 Posts
Keniji
Netherlands1809 Posts
GhandiEAGLE
United States11445 Posts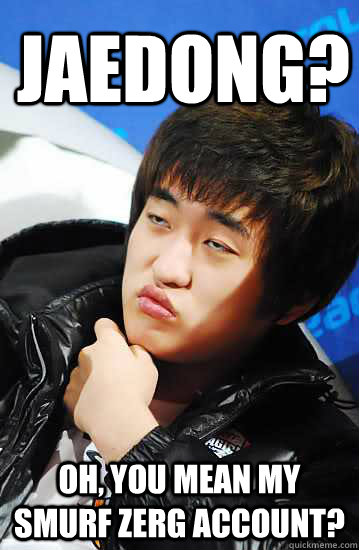 Awwww yeah
ICCup.Tesla
United States831 Posts
Lol! These are so wonderful!
Kiett
United States5789 Posts
Nazza
Australia1612 Posts
Mothra
United States1431 Posts
lol been laughing at these all day. Good job guys.
Introvert
United States3271 Posts
ShadeR
Australia6925 Posts
On January 23 2012 15:20 Introvert wrote:



DING DING DING DING!

We have a winner!
These are ridiculously funny.


Time to win a GSL?
Peeano
Netherlands2990 Posts
Taekwon
United States8151 Posts
That really does put life into perspective. It's amazing how much one's ethos and countenance can change so much over a few years.
FidoDido
United States1281 Posts
more of these please.. I find them strangely arousing.
Scarecrow
Korea (South)8965 Posts
This thread's too good, and I don't even like memes.
shaftofpleasure
Korea (North)1369 Posts
This needs to be spotlighted :D
Scarecrow
Korea (South)8965 Posts
haha wonderful! keep em coming
Wolf
Korea (South)3267 Posts
sinistral
Singapore804 Posts