We've finally hit the semifinals! With this new stage, we've had quite the unexpected results to go with it as well. As mentioned in the previous writeup, both Bisu and hero were upset in their series against Sea and BeSt respectively. However, the remainder of the quarterfinal series were anything but surprising as Flash faced off against Guemchi and Jaedong went up against Stork.
Guemchi played some really solid games against Flash and had early to mid game advantages that he couldn't capitalize on. In one game, he had an advantage but
was concerned about getting emp'd and this caused him to mismicro
as well. He did take a scrappy game but of course, he was up against Flash. Even though he only won a single game, he celebrated this achievement by having
a party
and he even invited Flash himself!
The second matchup was a lot more one-sided with Jaedong easily dominating Stork. Though the thought on most people's minds must have been of Stork's inferior performance, in the interview afterwards, it turned out that Jaedong mind gamed Stork, much like he mind gamed both Sharp and Mind in the Ro16. Read
Classicyellow83's post
if you are interested in learning more. So, at the end of the quarterfinals, both Flash and Jaedong advanced in quite the remarkable fashion.
The first semifinals that is coming up features BeSt and Sea. Sea's vP matchup has been on fire lately beating both Rain and Movie back to back to stave off elimination in the Ro16 then Bisu 3-0 in extremely solid games. On the other hand, BeSt became known as the macro toss during the kespa era, precisely due to his reputation of beating notable terran players including Flash. If both players bring their A-game, this is a hotly contested series that can go up to five games with a close ending. Be sure not to miss it!
So while you wait for the games which are due to start in , read on for a recap of the last two quarterfinal series by c3rberUs, a preview of BeSt vs Sea from either perspective by BLinD-RawR and FlaShFTW then finish off by glancing at staff predictions to see who we believe will win!
by c3rberUs
by BLinD-RawR & FlaShFTW
Everything about ASL2
Group C:
FlaSh
<
Eye of the Storm
>
GuemChi
FlaSh
<
Circuit Breaker
>
GuemChi
FlaSh
<
Demian
>
GuemChi
FlaSh
<
Benzene
>
GuemChi
Flash
advances to the semifinals!
Game 1: Eye of the Storm
Despite the great difference in skill emanating from putting the names FlaSh and GuemChi together, this was arguably the most competitive matchup in this season's round of eight.
As unlikely as it seemed, it was GuemChi who scored the first major blow in this series when he beatdown an attempt by FlaSh to push out of his natural. Losing three tanks (of four) to and only getting two dragoon kills normally puts terran in a very bad position; often times close to an unwinnable one. Keeping up the pressure from there would have squeezed the life out of FlaSh. However, it turned out FlaSh was pretty good at this thing called 'defense'.
Paraphrasing Sea's words: "This was supposed to be unloseable."
FlaSh for his part made sure that the blow that set him back ages in game time would be the last. He thwarted DT drops and a recall attempt (he did not have to because GuemChi forgot to research recall.) The only time when his base was touched, it was already too late. The protoss army went around the main terran push and countered the main. FlaSh uhh, recalled his troops and slaughtered goons and zealots sandwiched in his bases.
The third recall attempt (yes, you read that right) while recall upgrade just started.
Game 2: Circuit Breaker
Perhaps in a bid to appease the protoss gods for all those recalls that never were, GuemChi went for a hidden DT tech rush. He went for some old school fake air weapon upgrade too. FlaSh on the other hand suspected DTs and planted an academy. Coupled with his trademark crisis management, all he really lost was some mining time.
When at first you don't succeed, try and try again and that was what G-Chizzle did. He followed it up with a DT drop attempt, delaying tactics on FlaSh's building third and a couple of pushes up through the plateau. And when the terran army pushed out, a decent recall on the fourth forced them to return to defend the home front. The pressure allowed GuemChi to take almost the entire bottom half of the map -seven bases all in all.
FlaSh, however, is not programmed to get fazed by simple matters such as this. Despite being down three bases by the time he took to the field the second time around, he realized that he didn't need to waste any more time cleaning up recalls. Instead, like that carnivorous vine from Jumanji, his forces spread from the center, branched out to several directions and devoured everything in its path. GuemChi, who was ahead for much of the game suddenly had no answer to this creeping problem. He tried what could be said as a few cuts and chops and even went for the head but they were only scratches compared to the gaping wound FlaSh has made and then it was GG. No problem for Lee Young Ho!
Game 3: Demian
In this game, FlaSh was greedy, getting three bases out of two factories while dealing with reaver harassment effectively. Game theory dictated that GuemChi needed to claim four bases in order to keep up with the terran. Knowing this, FlaSh punched GuemChi straight in the gut. His tanks were wiped out but ultimately did the damage he intended by killing the third base's nexus.
The game went on with FlaSh making some semi-serious pushes only to fallback in order to protect his bases from recalls. After a couple of 'decent to bad' quality recalls, something mysterious happened! As if the universe wanted to give justice to all those recalls that never came to be in game one, GuemChi went around and did recall after recall after recall. All of a sudden, FlaSh was broke and only had his standing army as a resource. GuemChi meanwhile had a ton of bases but almost threw it away when he chose to go for FlaSh's structures in his main instead of trading with the mech army. The finish became closer than what it was supposed to be but this time, the underdog emerged victorious.
The Moo Clan Master approves
Game 4: Benzene
As one really valuable poster remarked, FlaSh goes almost exclusively dropships on this map and that really played into the midgame sequence in this set. FlaSh used this in his mind games and he probably borrowed Sea's 4-factory strategy from his game against Rain.
FlaSh's mind game worked perfectly. He caught GuemChi with his pants down and forced his dragoons to take cover in the natural entrance while he shelled the mineral-only third. When he was done with the third, he went up the narrow ridge behind the natural and caused even more havoc. The terran onslaught eventually evaporated but now with a third base flooding his bank with more resources, FlaSh sent out a second force that was more than equipped to end the game. It crashed into the rebuilt third base and a helpless GuemChi could do nothing but GG. Flash advanced!
I love how GuemChi had to pick his poison here.
Group D:
Jaedong
<
Demian
>
Stork
Jaedong
<
Circuit Breaker
>
Stork
Jaedong
<
Eye of the Storm
>
Stork
Jaedong
advances to the semifinals!
Game 1: Demian
Everyone likes to talk about Stork's inability to get over the hump but game one demonstrated why he has gotten to the finals frequently over his long career. I mean going toe to toe with Donglings with just probes is crazy, if not suicidal. But here he was going 2-gate proxy. I have not charted Jaedong's recent playstyle so I do not know if this build was a mind-game of some sort. However, I do know it was basically over when a pool was planted well before the natural hatchery. Now, both players controlled well enough; Stork's base did not die to Donglings while Jaedong fended off the first wave of zealots and got a sunken at his natural. That sunken and the host of lings he made were basically checkmate. A few zealots couldn't have dreamed of breaking through that and game one came in easy for the Tyrant.
Game 2: Circuit Breaker
Just before the GG was given out and a quick glance at the time left on the video, I knew this was not going to be a grand return match. Instead, it was going to be a one-sided stomp. Jaedong was back and he meant business. Here he trotted out another aggressive speedling opener to eliminate any scouting. However, according to the man himself, the plan for this game came about his inability to kill the scouting probe fast enough and Stork saw drones being produced. That was when he decided to go for the hydra-all in and it worked perfectly. He caught Stork completely off-guard who was only able to give out a huge sigh in frustration as he typed out.
Game 3: Eye of the Storm
Coming into this set, Jaedong had all the mental advantage in the world. He can play some very high level StarCraft mind games and well, as a form of confirmation, he did. Stork must have been really mentally taken out by two fatalities in quick succession. For all my talk above about his ballsiness, there is also this side that we all know and love. Perhaps he was impaired enough to actually try something he experimented while playing against Hero on stream; dark archons.
The game started with telltale signs that Jaedong was playing; three zerglings picking off probes while being chased by two zealots and the speedlot attack that disappeared when it met zerglings in the center. All of these small victories added up, allowing Jaedong to drone up hard. To make it even better, Stork fell for the fake spire that set him back even more. The whole game, as well as this entire series can actually be summed up by the fate suffered by Stork's prepared midgame force. The nearest distance between their bases were lined by small bunches of zerg units and there began the process of erosion by guerilla warfare. By the time the protoss force reached Jaedong's ramp, it had half the storms -therefore almost half of its firepower and that was when wave after wave of hydra-lings poured, crushing it into fine dust. Jaedong is famous for his ferocity but he showed here that he can throw waves of bluffs.
Gamers demonstrating the scientific process called 'erosion'
Flash
versus
Jaedong
is your semifinals matchup!
The Sea Roars
Sea
's return to the ASL semifinals is a strong sign for the former MBC Game Terran. Let's take a look at a quick recap of his impressive journey back into the semifinals and open up to his core identity in Terran vs Protoss.
Sea started with a seeded slot into the Round of 16. His group, consisting of
Flash
,
Rain
, and
Movie
was an exciting and highly competitive group. His first match was against FlaSh on Demian where his attempted 2 fact proxy cheese failed and put him at a severe economic disadvantage, where FlaSh simply crushed him easily. However, Sea was undeterred, as his next match against Rain showcased a very nice 4 factory timing that pressured Rain extremely well. From there, he smoothly secured a victory by expanding ahead of Rain and had fantastic army positioning. However, he missed a few EMPs which will be covered later. The final game of the group against Movie was extremely similar to the second. While Movie opened 1 gate proxy which was defended against, Sea's army positioning and intelligent siege tank locations allowed him to snowball another quick victory in his favor. In the Round of 8, Sea shocked the Brood War world when he dismantled
Bisu
in 3 games. Another clean 4 fact push in game 1, more fantastic army positioning in a longer macro game 2, and a perfect FlaSh-style bunker rush vs 12 nexus to cap an incredible upset.
I guess he's hungry… for a win!
So what did we learn from his journey? Well, for one, he's 5-0 in TvP in this ASL which is already extremely impressive, taking down 3 considerable Protoss opponents. Moreover, Sea's TvP is looking incredibly solid, almost as good as FlaSh's and his style is very similar with fantastic army positioning, unbreakable contains and solid early game micro. He demonstrated some great drop play against Bisu on Demian which hampered the Protoss economy and also landed an EMP. It's very possible that he has practiced much harder and stepped up the smaller micro decisions he needs to make. Especially against an intensive macro player like
BeSt
, Sea will definitely need to ensure that he can annoy the Protoss economy as much as possible. With a 62% TvP winrate in the post-KeSPA era, and a sensational 11-1 in the past 12 games while being on a 7 game winstreak, Sea's TvP is looking sharp. I do think he has some work, most notably if he wants to reach FlaSh's TvP, he'll want to have better recall defense, as his defense vs Bisu's in game 2 was fairly lucky since Bisu had low hp goons in the recall. And I do believe he can try to do more with vultures in the early game.
Map Breakdown:
Eye of the Storm
will be a crucial repeat map. Sea should be looking to take away BeSt's macro game by stalling out the far apart bases and constantly harassing. This map is also a very strong map for the 4 fact timing push, seeing as how he smashed Bisu with the same strategy. Sea is unlikely to underestimate his opponent, however, BeSt's early game dragoon micro is definitely not as strong as Bisu's, so holding off early pushes will be even more difficult. Recall defense will be tested if it gets to the late-game.
Benzene
is yet another solid map for the strong 4 fact timing push, and hell, Sea might even try to all-in with a 6 fact. The choke is terrible for Protoss in the early game, and the ridge behind the natural is also easily exploited with siege tanks. Drop play is good on this map, so look for Sea to open with a potential starport. Careful though, BeSt showed he was adept with warding off early drops in his game against Mind on this map.
Circuit Breaker
is the map for BeSt here and it will really test Sea's abilities. A fantastic macro map, Sea's army positioning will be crucial to aid him to victory. If he can grab an advantage in the mid-game by catching dragoons out like he did against Movie, it will help greatly. Sea must be aggressive and push hard before BeSt's macro kicks in. Vulture drops will once again be in play on this map.
Demian
will be our 4th map and it'll an interesting game based upon spawn positions and gameplan. Sea's initial push will be tested against BeSt's macro and he'll need to be able to ward off the hoard of zealots which will be properly split this time unlike when Bisu played. Recall defense will be another test so he'll need copious amounts of spider mines to deal with them.
Sea's Keys to Victory:
Push hard and aggressively in the early game. 4 fact timing is incredibly strong especially on EotS and Benzene.
Distract BeSt's economy. Harass with dropships often and push him off a standard macro game to throw off timings.
Continue strong army positioning. If BeSt does end up with his macro game, your army positioning is key to stopping him in large engagements.
The BeSt of Times
BeSt is starting to achieve in this ASL everything that I had hoped he would last season and with him playing his best matchup, you can be damn sure that he has the best chance of getting to the Finals.
For as long as he's been a progamer, there's one thing that has remained common for BeSt, his monstrous macro skill; his ability to churn out endless conga lines of zealots from his gateways allowing him the ability to win games with brute force. These skills have not diminished at all even after the days of intense training in the SKT house, almost as if it's all been imbued into him and as far as the matchup goes, it shows. While his PvZ has shined in the forefront in this ASL, his PvT has also shown that skill that we expect from him.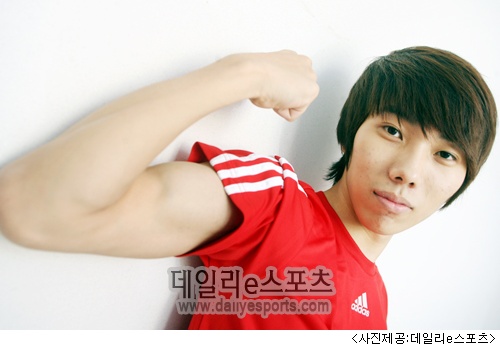 Muscle macro
Momentum and controlling the pace of the series is key for both players, both in individual games where BeSt can expect Sea will try to defeat him as early as possible or will try to go into a later game with as big of an advantage as possible. In a straight up macro game, BeSt will win. In the series, as Sea has a history of playing better with each game he wins and tilting harder with each game he loses, the sooner BeSt gets Sea to tilt, the easier it gets for him to roll Sea over.
Map Breakdown:
Set 1 & 5: Eye of the Storm
Opening and closing the series on Eye of the storm, I don't believe there will be any variation in play if it comes to game 5 on this map. BeSt is going to have to look out for Sea trying to do midgame pushes such as a 2 base 4 factory push. In this case, it should be better for BeSt to abandon any early gameplay and try to keep Sea on 2 bases for as long as possible while denying the 3rd base through hit and run tactics. This should be relatively easy due to the gap between the naturals and the 12/6 o'clock bases.
Set 2: Benzene
BeSt is going to want to go for 2 gate goon pressure and try to keep Sea in his base for as long as possible while he tries to get a 3rd gas secured as early as possible. Recalls will be pretty key on this map and while carriers are possible, they're very unlikely to be seen here.
Set 3: Circuit Breaker
It worked last time for Sea, so my logic dictates, he will try to proxy rax bunker rush again. He loves doing it on Circuit Breaker, so if BeSt keeps this in mind and scouts perfectly, he will win this map. BeSt's micro may not be remarkable but it's good enough to deal with something he can expect from a mile away.
Set 4: Demian
This is the map for BeSt to be aggressive on. Any early game goon zealot timing would do extremely well and the better he does it, the easier he gets to expand. The more expansions he can take, the more gateways he can add to keep pumping his congalines. Arbiters are key for this map. For every line Sea creates, BeSt will need to circumvent it and attack!
Best
advances to the Grand Finals 3-1!
Sea vs
BeSt
c3rberUs (BeSt 3-0)
BigFan (BeSt 3-1)
2Pacalypse- (BeSt 3-2)
FlaShFTW (Sea 3-1)
mustaju (BeSt 3-1)
v1 (BeSt 3-0)
BLinD-RawR (BeSt 3-1)

Writers: c3rberUs, FlaShFTW, BLinD-RawR, BigFan
Graphics: v1
Editors: BigFan
Photo Credits: Liquipedia, DailyEsports and Blizzard