as the title implies, i'm having trouble keeping my mutas really tight so that it all the mutas fire correctly. what sometimes happens is that they'll drift slightly, despite right-click bashing, and then when i pull them back they sort of cross over one another and i have to restack them all over.

here's an exaggerated example: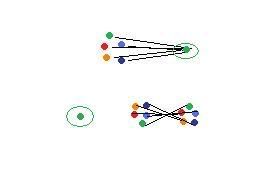 sometimes my muta's are also just not close enough for them all to fire and its really annoying having rines survive cos only one shot got in.
any help would really be appreciated, thanks.