Clan SK Weekly Tournament - Page 7
sc19980331
China764 Posts
Sorry about battle.net today guys. See you friday!
Tournament starts in 26 hrs get registered up!
sicklucker
Canada16679 Posts
hopefully bnet dont die this week
It should start at 1 PM CEST (casting), but there is nothing there... Did you changed casting time?
FyRe_DragOn
Canada1808 Posts
the clanSK cast isnt listed under the official event, might help to fix that
EndingLife
United States971 Posts
Dragon the macro beast!!!!
FyRe_DragOn
Canada1808 Posts
Thnx EL
I want to give props to the caster trio herbmon, docholiday and thadirtyG, you guys are really entertaining, and I enjoyed watching all the games afterwards, despite the unfortunate result lol. Keep it up! Also Thnx to Clan SK and DTPA for hosting/sponsoring too ofc!
EndingLife
United States971 Posts
Congrats to Ty2, cheesed his way through the finals with style.
We are going to be switching from Battlefy back to Challonge this week. If you have already registered on battlefy please make sure to register on Challonge.

Changes this week: Instead of email your replays you will be able to attach them to each match. This is how you advance. Must attach all replays.
It appears alot of people have not registered for this weeks tournament, I am pretty certain its because we have changed from Battlefy to Challonge. Make sure you register on Challonge.
Tournament starts tonight at 8pm est make sure you get signed up!! We had a bad link all week I apologize.

Tournament starts in approx 11 hrs. Look forward to seeing everyone tonight!
3hr 45 mins till start. gogogogogogo.
FyRe_DragOn
Canada1808 Posts
would be cool if the map pool was set before the last minute, I checked the maps this morning and decided not to play because they were really bad imo, now ic its changed and too late for me to sign up :/
sicklucker
Canada16679 Posts
well if you didnt wanna play because of the maps you probably didnt wanna play that badly anyway
FyRe_DragOn
Canada1808 Posts
On November 04 2017 09:13 sicklucker wrote:
well if you didnt wanna play because of the maps you probably didnt wanna play that badly anyway



That is false in my case
SCC-Faust
United States3548 Posts
MORE 2V2 TOURNIES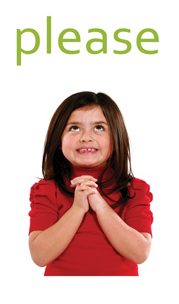 SCC-Faust
United States3548 Posts