---
---


Has is a 20 year old Protoss player from Taiwan, currently playing for OSC Elite. Although he's been playing SC2 professionally in Taiwan since early 2013, his initial claim to fame was beating Jaedong in the WCS America Premier RO32 2-1, with extremely sharp cannon rushes. The third game of the series featured a ridiculous 6 pylon wall at Jaedong's natural allowing Has to execute one of the most impossible cannon rushes I've ever seen. Although he did not advance, his incredibly diverse and strange cheeses quickly earned him a spot in the SC2 history books. Currently, he's in the RO16 of WCS Season 1 after defeating Suppy and Naniwa with mostly glorious 2 base builds and cheese. I'll let iaguz and stuchiu describe his reputation better than I could hope to:



iaguz wrote:

"True story about Has.

If he goes proxy oracle and you're going mine drop, he won't expand. He'll add gateways, and you'll scout his lack of expansion. You'll add tanks (void ray bust inc), and he'll make one or two. Then he won't bust. And you'll sit up your ramp and wonder what's taking him so long.

Then you'll go to move out and you'll find the bottom of your ramp full of cannons. Cannons? But I have siege tanks! I can siege them! And then his tempests open fire.

He'll expand to your low ground natural afterwards, when his main starts to run a bit dry.

There's a vod on youtube of him killing MMA with this, I shit you not. I really hate Has. I fucking do."






stuchiu wrote:
Choya may be the spokesman for evil, but Has is the incarnation of evil. Imagine for a moment the macro -> cheese scale. On the left is Rain, a player renowned for straight up play who moderately includes some cheddar. On the right is sOs, a player famous for not giving a fuck about how he wins whether it be cannons, 2 gates, or carriers. And then there is Has. A player so far to the right of the cheese scale that he is on Rain;s left side. A player so cheesy that players like sOs, StarDust and MC become lactose-intolerant in his presence. Never has a player in the history of SC2 played so dirty and grimy as Has did during his 2014 year. Never has a player been so utterly shameless in his cheese.




Facebook


---
+ Show Spoiler [Achievements] +
2013
Nothing
2014
17-24th WCS America Season 1 Premier
17-32nd WCS America Season 2 Challenger
Taiwan Open
5-6th WEC 2014
13-16th MSI Beat It
2015
WIP
+ Show Spoiler [Pictures] +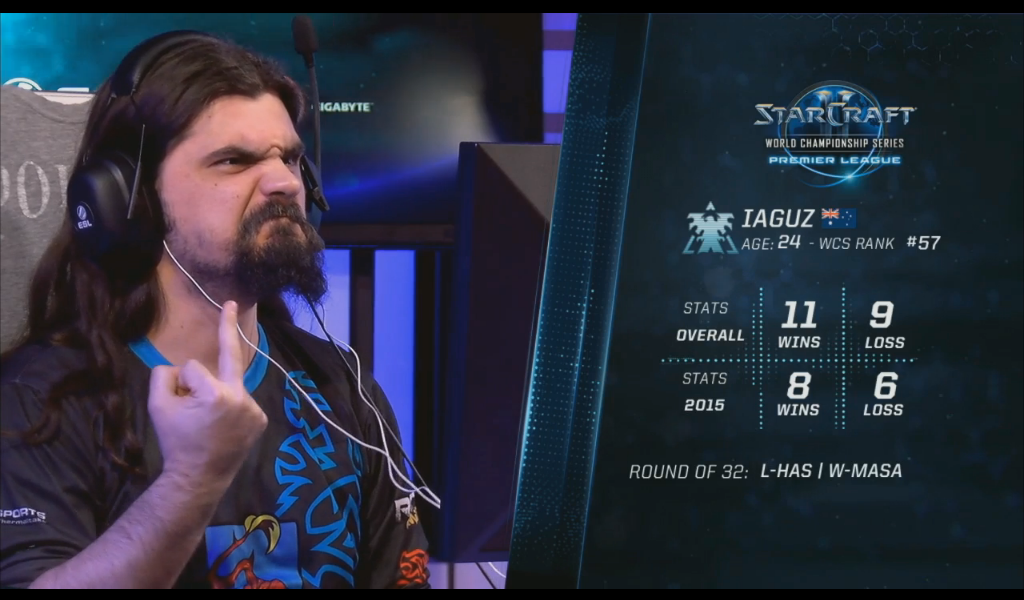 Still wip
+ Show Spoiler [Notable VODs] +
+ Show Spoiler [vs Jaedong] +
+ Show Spoiler [vs MMA] +
+ Show Spoiler [vs TRUE] +
+ Show Spoiler [vs Polt] +
+ Show Spoiler [vs iaguz] +
+ Show Spoiler [Chinese Pro League Highlights] +
Recommend other VODs and I will add them
---
+ Show Spoiler [Interviews] +
---
+ Show Spoiler [Fan Art] +
+ Show Spoiler [Extras] +
On February 27 2014 11:13 Ducci wrote:
little things surprise me anymore in sc2 but this cannon rush has done just that
On February 27 2014 11:13 soon.Cloak wrote:
Has anyone, ever, in the history of SC, seen anything like this!?
On April 04 2015 06:13 Alucen-Will- wrote:
Has style is passionately disgusting. Almost repulsively beautiful.
On April 04 2015 06:09 stuchiu wrote:
IN THE BOTTOM IS HAS OF THE HOUSE YOE, FIRST OF HIS NAME, LORD OF THE PYLON WALLS, THE MOST SANCTIFIED ORACLE, HUMBLER OF TYRANTS, THE GREAT WOLF AND PROTECTOR OF THE FAITH.

At the top is some canadian.
WIP
+ Show Spoiler [Has Fans (51)] +
Posting in this thread will automatically sign you up for the Has fan club unless you insult our glorious god.

The_Templar (Glorious fan club creator)
stuchiu (Honorary)
iaguz (Glorious fan club owner and Has rival)

aLjaKSndr
aLt)nirvana
Apoteosis
Boucot
Carminedust
Cricketer12
DocSchlakk
DSK
Dumbledore
Durnuu
egrimm
Ej_
fezvez
FFW_Rude
framepetal
GGzerG
GreenMash
GreYMisT
HaRuHi
Heartland
HellHound
HiScores
JamesT
Jer99
KatatoniK
KtJ
lichter
MiniFotToss
mowgliho
LongShot27
nedro
Odowan Paleolithic
oGsChess
OtherWorld
padiseal2
plotspot
pzlama333
RealityTheGreat
rotta
Scythe.
SetGuitarsToKill
shid0x
showstealer1829
Soularion
Split Behemoth
twndomn
[UoN]Sentinel
WonnaPlay
YamiRi
yutsusaya