[M] (2) Dark Origin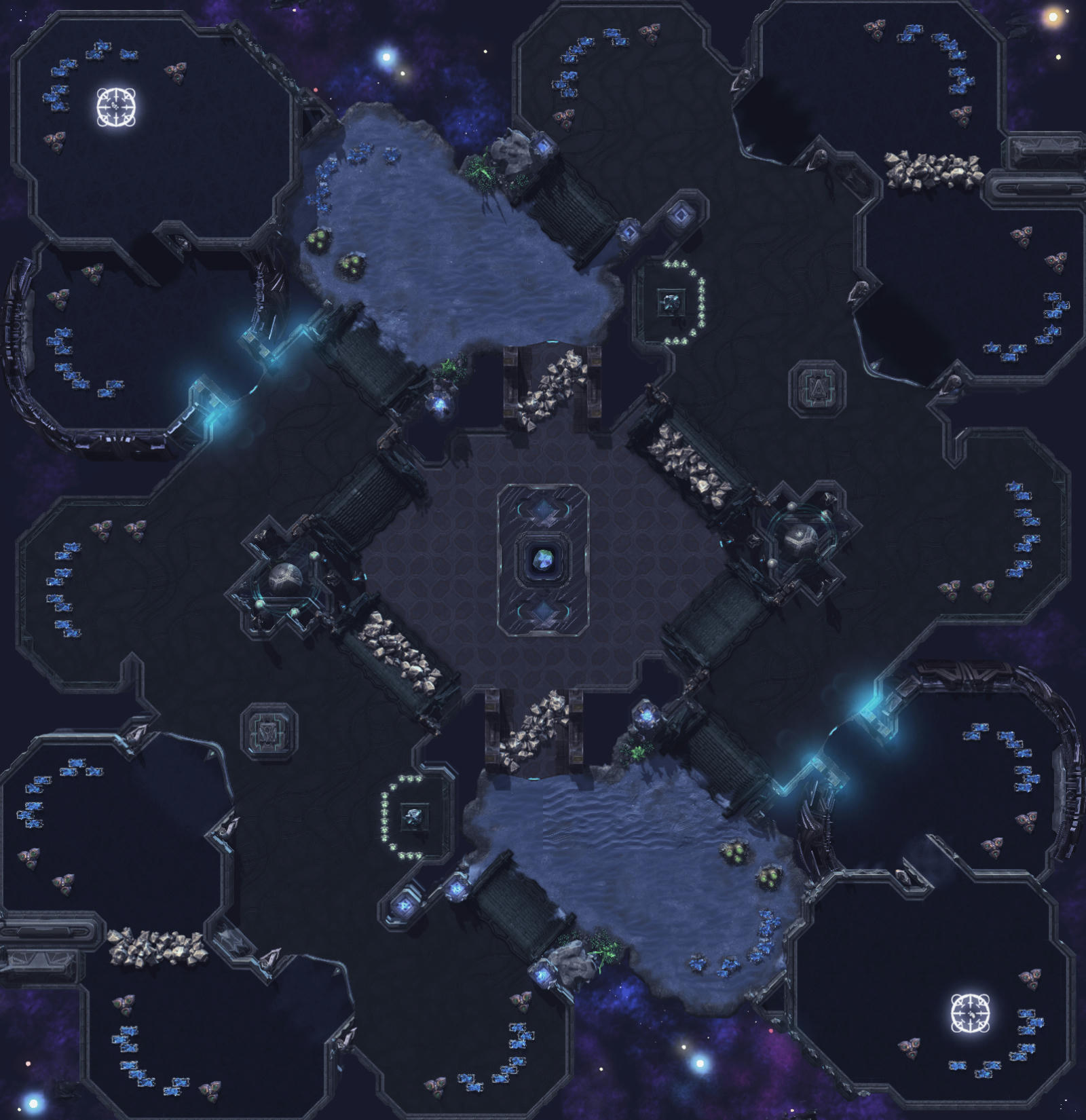 128x134
Rush map
38 seconds Main to Main
32 seconds Ramp to Ramp
27 seconds Natural to Natural


Description:

An alien world that has long since been forgotton by time has has been rediscovered and become a new arena for three warrior races to battle it out once again.
Players have several options to take their next expansion. Rocks are blocking key chokes from the middle to the third bases, one is covered by a Watch Tower. The Outer ring connects all bases and has a lot of chokes followed by wider areas for tactical fights around the bases. While the middle area is the pivotal point of the map from where every expansion on the map is in close distance. Its a wide area with 4 wide ramps and 2 chokes.

Overall short distances to bases which enhances early agressive play but on the other hand counter balances the short rush distance with a lot of defenders advantages that are not just based on a bigger map size with long rush distances. All the defenders advantages are listed below.


Features:

Creep of main and natural connect and don't need an additional creep tumor.

Main ramp can be blocked off by a single depot and barracks.

Natural with small choke. Easy to defend and wall off.

At the Lower Third a tight ramp and a blocked off choke helps defending. Additionally a Watch Tower coveres the ramp and the choke. Also the healthbare of the rocks blocking the choke is visible while the Watch Tower is active.

The Watch Tower is far enough away from the Lower Third so tank pushes can't abuse it.

Ramp that leads from the middle up to the upper third is blocked off by rocks.

A tight choked area infront of the Upper third additionally helps defending.

na: battlenet:://starcraft/map/1/280698
eu: battlenet:://starcraft/map/2/195427
kr: battlenet:://starcraft/map/3/111788
Pictures:
+ Show Spoiler [outdated] +
Main and Natural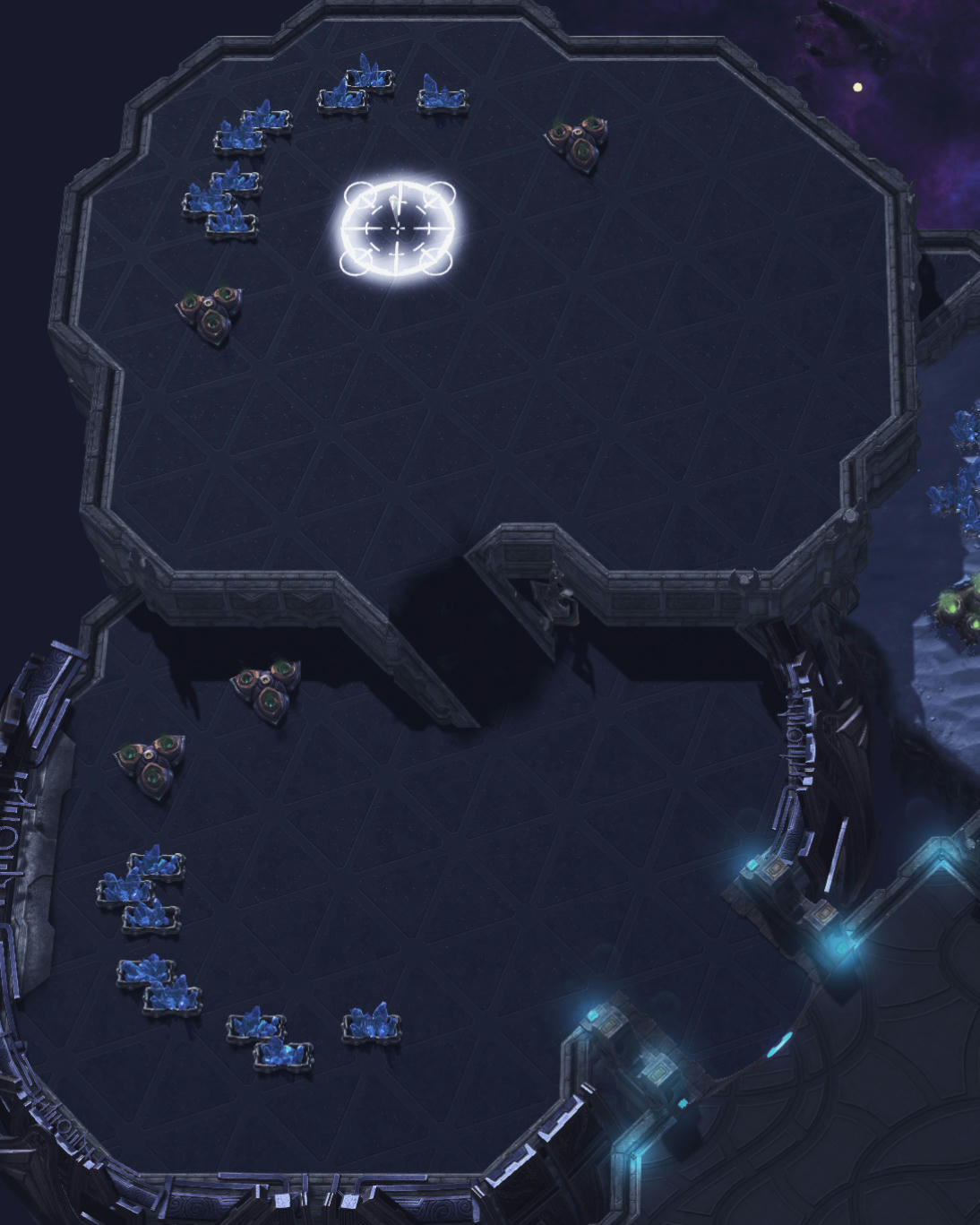 Natural with small choke, easy to defend early pushes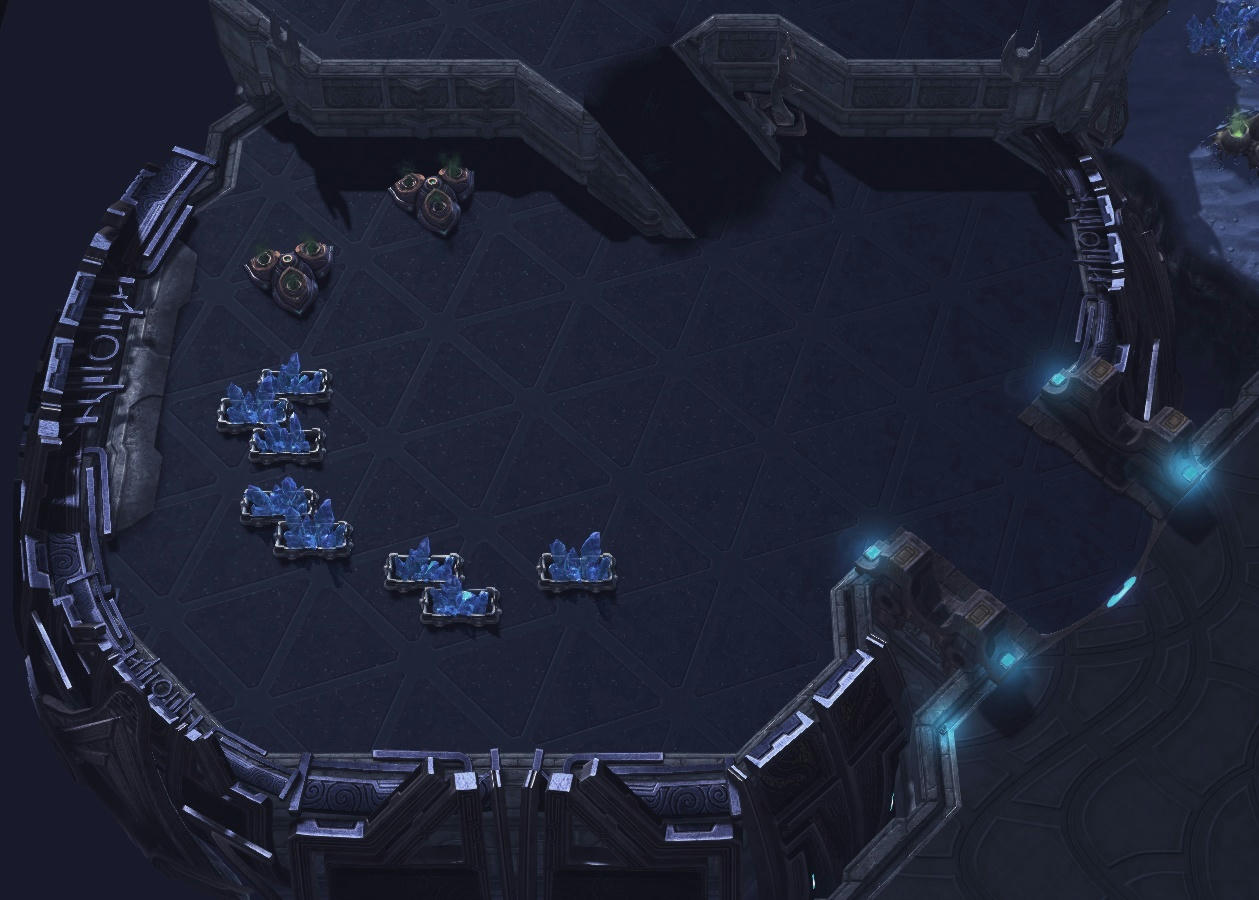 Lower Third, Watch Tower covers ramp and choke, its possible to see the health of the rocks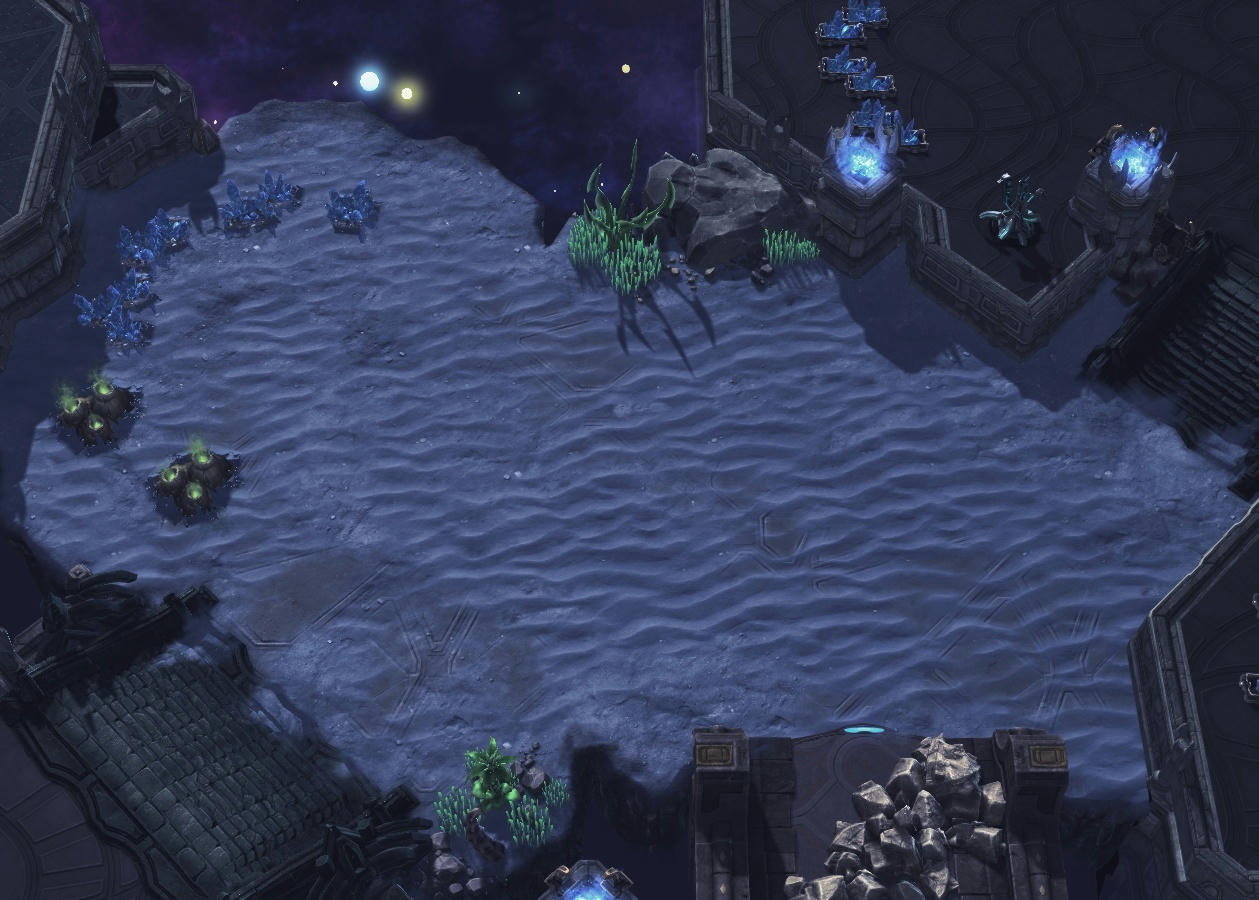 Upper third base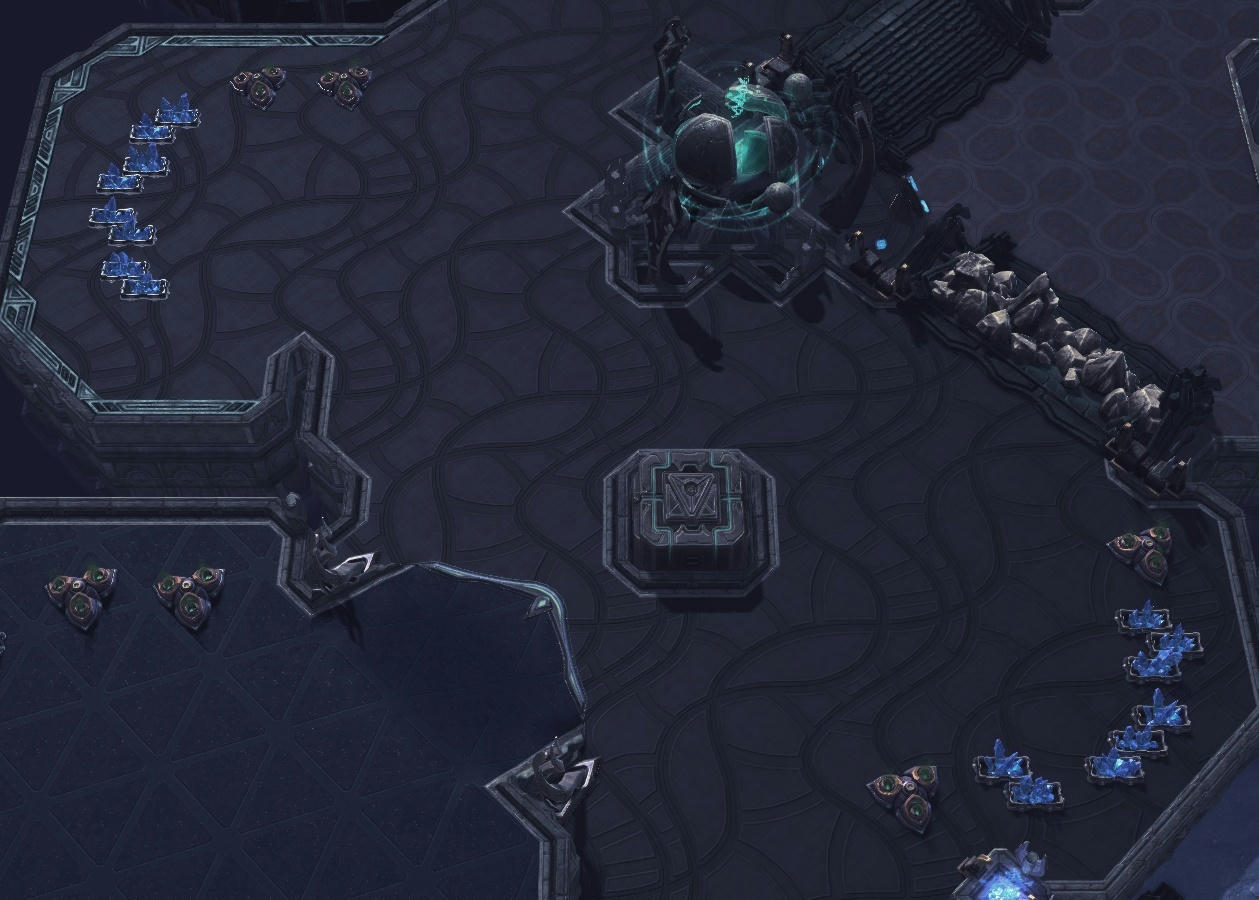 Main ramp can be blocked with a single depot and barracks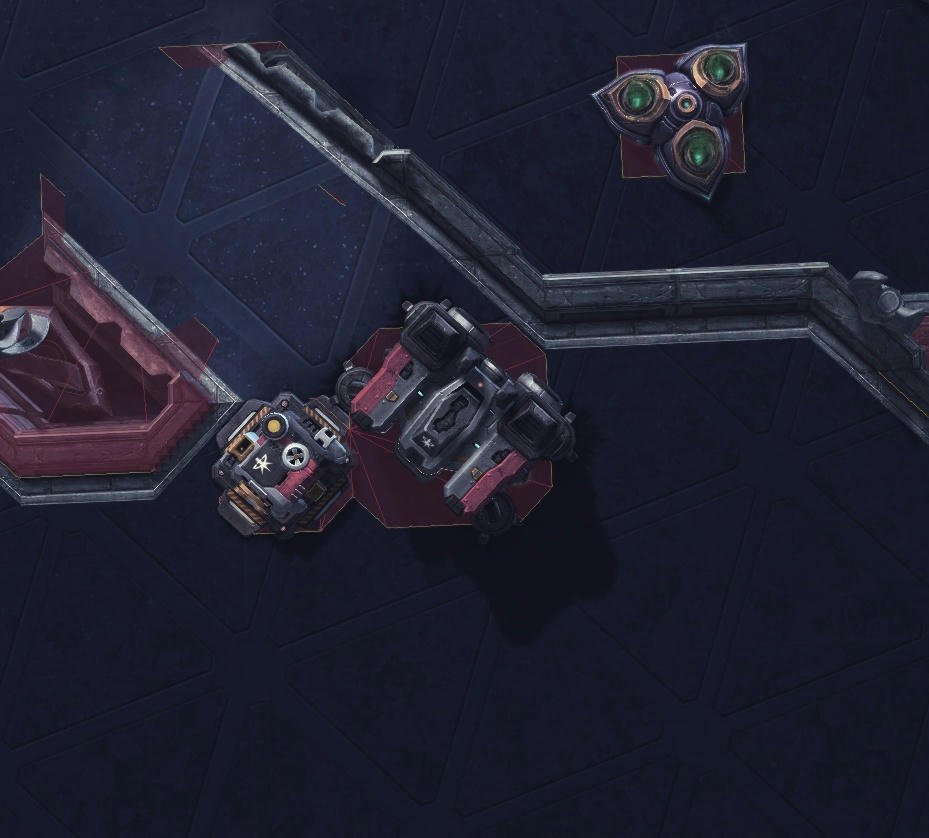 Creep of main and natural connect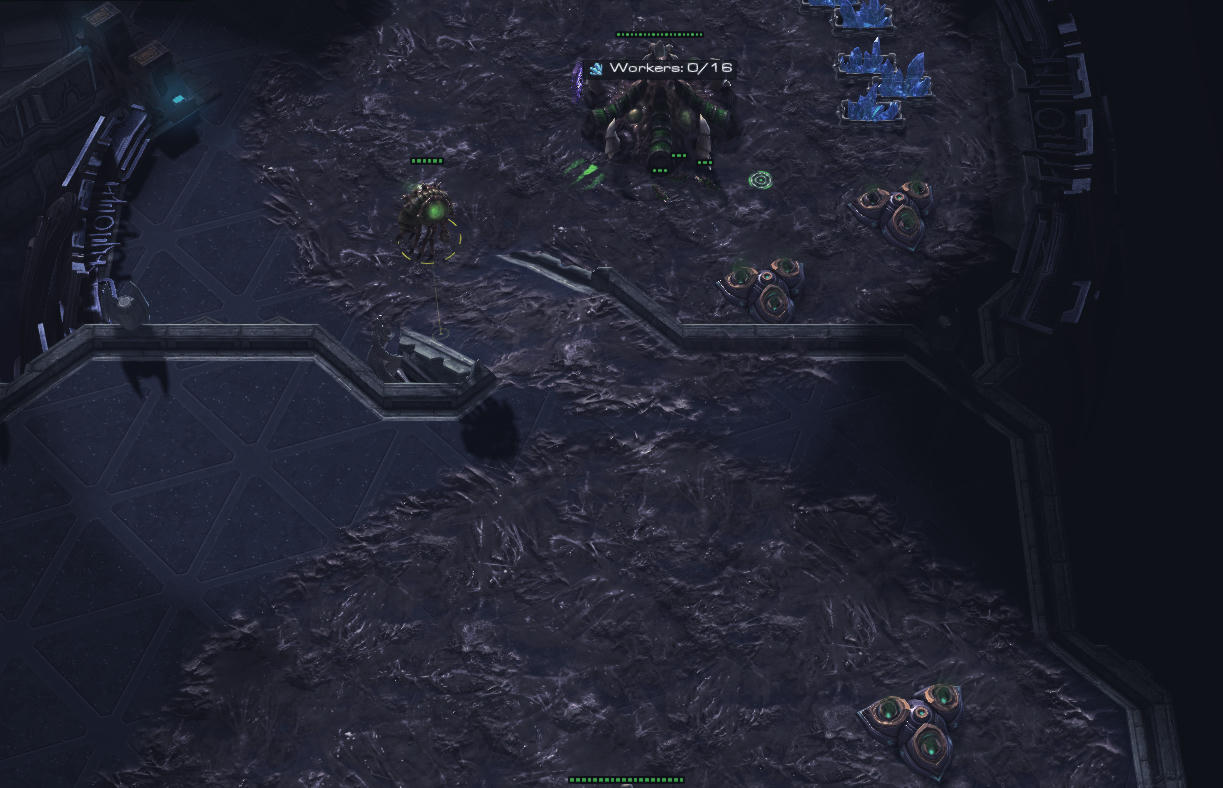 Edge bases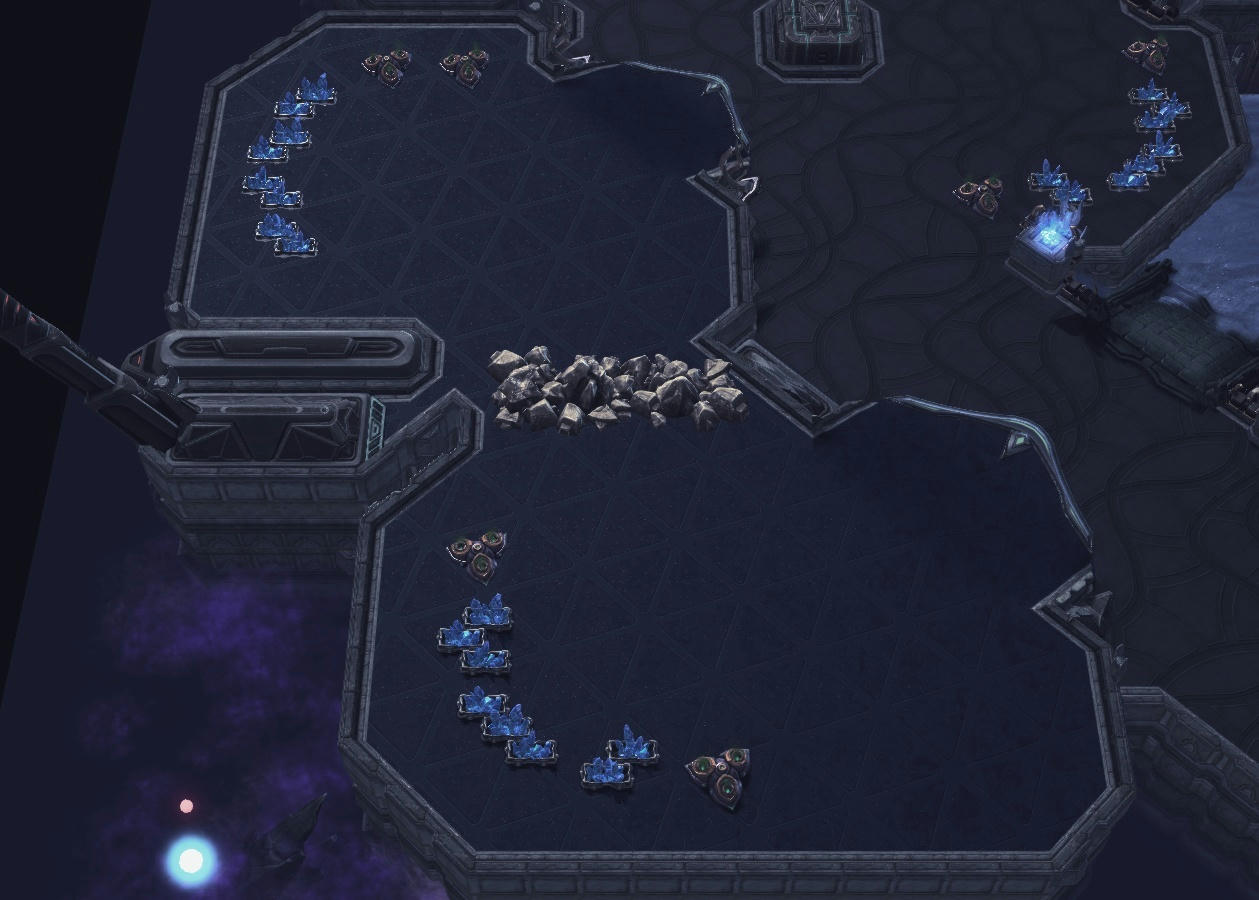 Middle