[M] (4) Cygnus-Alpha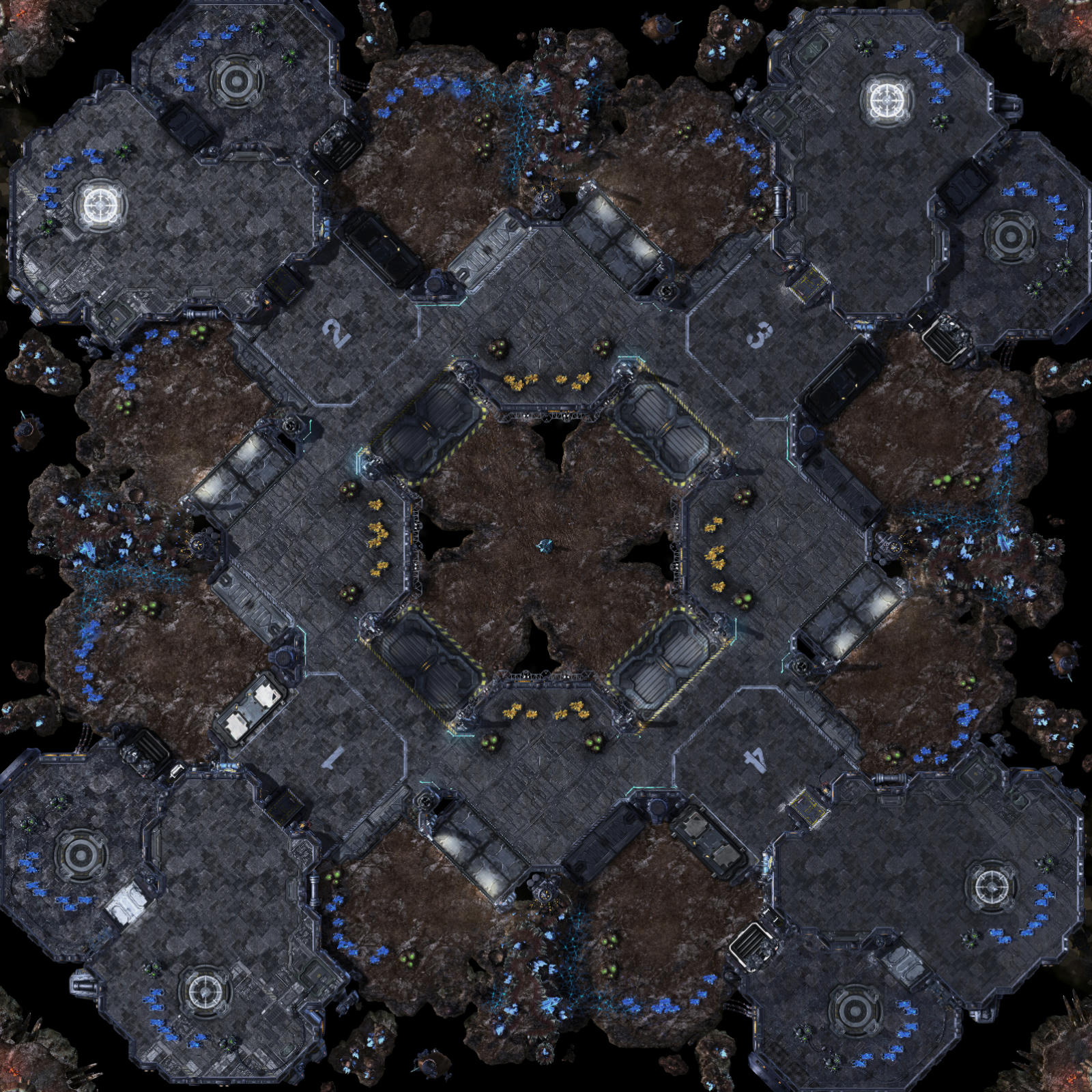 No spawn restrictions
148x148
New Map


Description:

Cygnus-Alpha is a 4 player rush type map with a high symmetry level. This has the goal to minimize the randomness factors of the 3 different starting positions a player can spawn on. The spawns are completely random. Each base has an inbase Natural. 4 Gold expansions and 16 normal ones. Even if one player decides to go for a very early agression he first has to scout where his opponent is and involve this into his strategy.

The Main and Natural mineral lines are both fairly equally harassable. With both mineral lines facing to the corner and plenty of terrain to the next cliff to place units to defend. So attacking or defending pushes at the main and natural are similar wherever you spawn.
+ Show Spoiler +



All Main to Main Base distances through the middle are fairly the same

The map & main base are almost mirrored at the axes. Which makes the natural and the lower third and the main and the upper third each a pair, with one third closer to the main or natural.
+ Show Spoiler +



The inbase Natural has a backdoor which leads to the lower third. The two small rocks share their health. So its basically one rock with the surface area of two. It's a vanilla rock from the editor with 1500 HP and 3 armor. No additional triggers or data changes applied.
Why I'm confidet that the backdoor is fine:
+ Show Spoiler +

1. It is very easy to see if the rocks are being broken down by enemy units and after you take them down yourself you can defend both ramps by putting your army between the two ramps.

2. So most likely the rocks will be abused during the early game. As soon as the game hits the 5:00 minute mark the backdoor function becomes irrelevant, as the Backdoor just becomes a normal Natural Ramp with an already 1500hp and 3 armor structure walled off . So only until this point the backdoors act like an actual backdoor. The rocks are just replacing a usual wall off in the early game, with 1500HP and 3 armor. A Pylon or Supply Depot has 200/200 0/400 Shields/HP and 1 armor. Additionally players will very likely start to build a second wall behind the rocks while the game progresses.

3.On other maps like Blistering Sands or Central Protocol the Backdoor is at a less protectable position, also where less unit movement happens. They were actual "Back"-doors.

4. The position of the backdoor is behind the main entrance ramp, units that are inside the mainbase or just outside of the mainbase can easily intercept forces that are trying to breach in with the enemy forces beeing on a lowground which is a tactical disadvantage.

5. I also tested an earlier version of the map to specifically proof the backdoors in a TvZ Matchup with 5400-5600 MMR Masters. The Terran had the task to abuse the backdoors in the early game or the rock towers if it goes to the lategame. They played on every spawn location. The Zerg could break down the rocks before a 2 base timing could hit and had no problem to hold it. Both rocks are sharing their healths, which means both rocks get damaged if one or the other takes damage. So it's basically 1 rock with 1500 HP and 3 armor.


Replays:
replay01
replay02
replay03


Distances:

Cross:
Main to Main: 38 seconds
Main-Ramp to Main-Ramp: 27 seconds (The Main ramp is further away from the main than usually, still reasonable)
Inbase Nat to Inbase Nat: 42

Not Cross:
Main to Main: 31 seconds
Main-Ramp to Main-Ramp: 20 seconds
Inbase Nat to Inbase Nat: 35


In game links:
NA: battlenet:://starcraft/map/1/289136
KR: battlenet:://starcraft/map/3/117375
EU: battlenet:://starcraft/map/2/202024

Pictures & Videos:

+ Show Spoiler +

60° Overview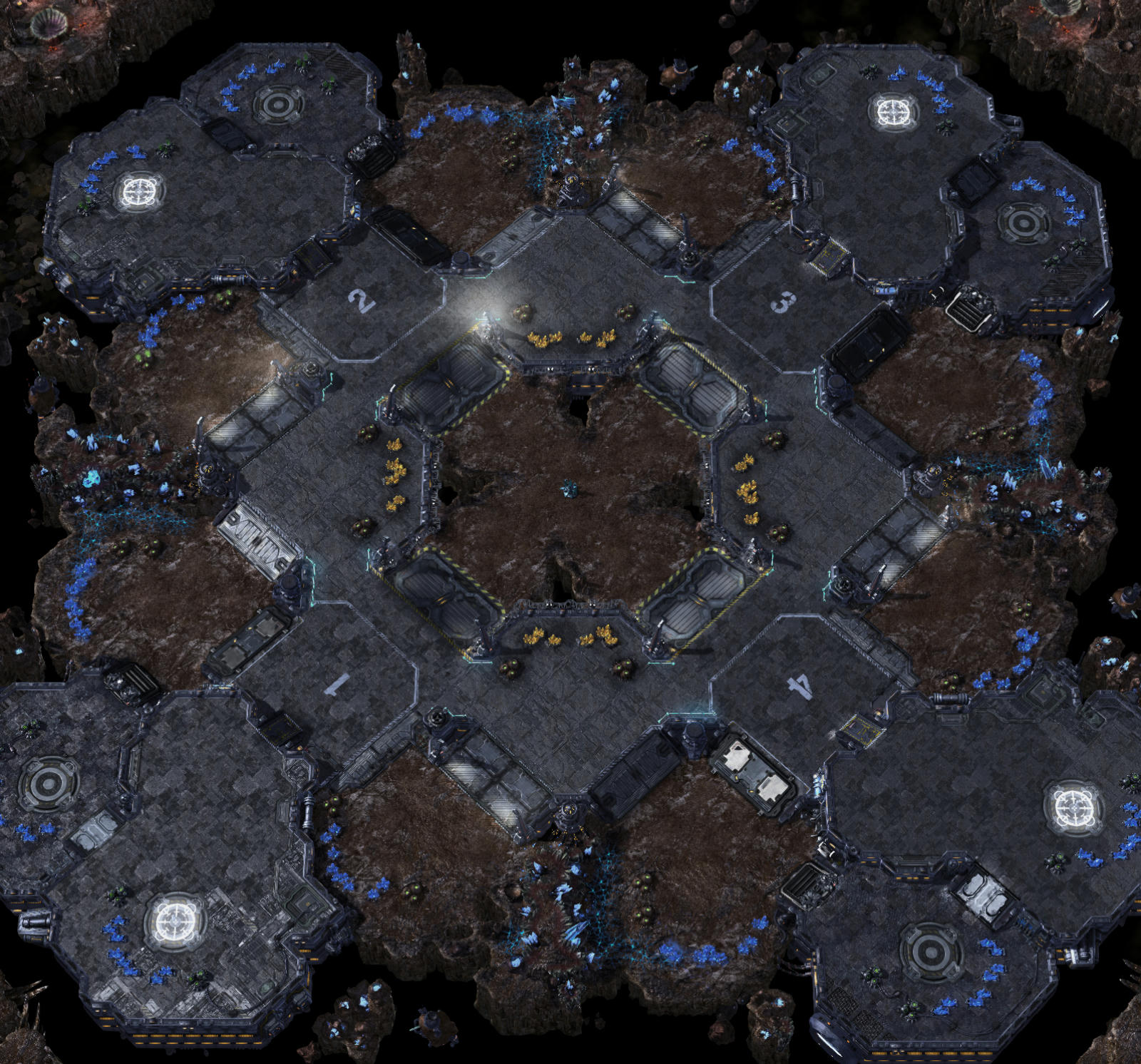 Infront of Main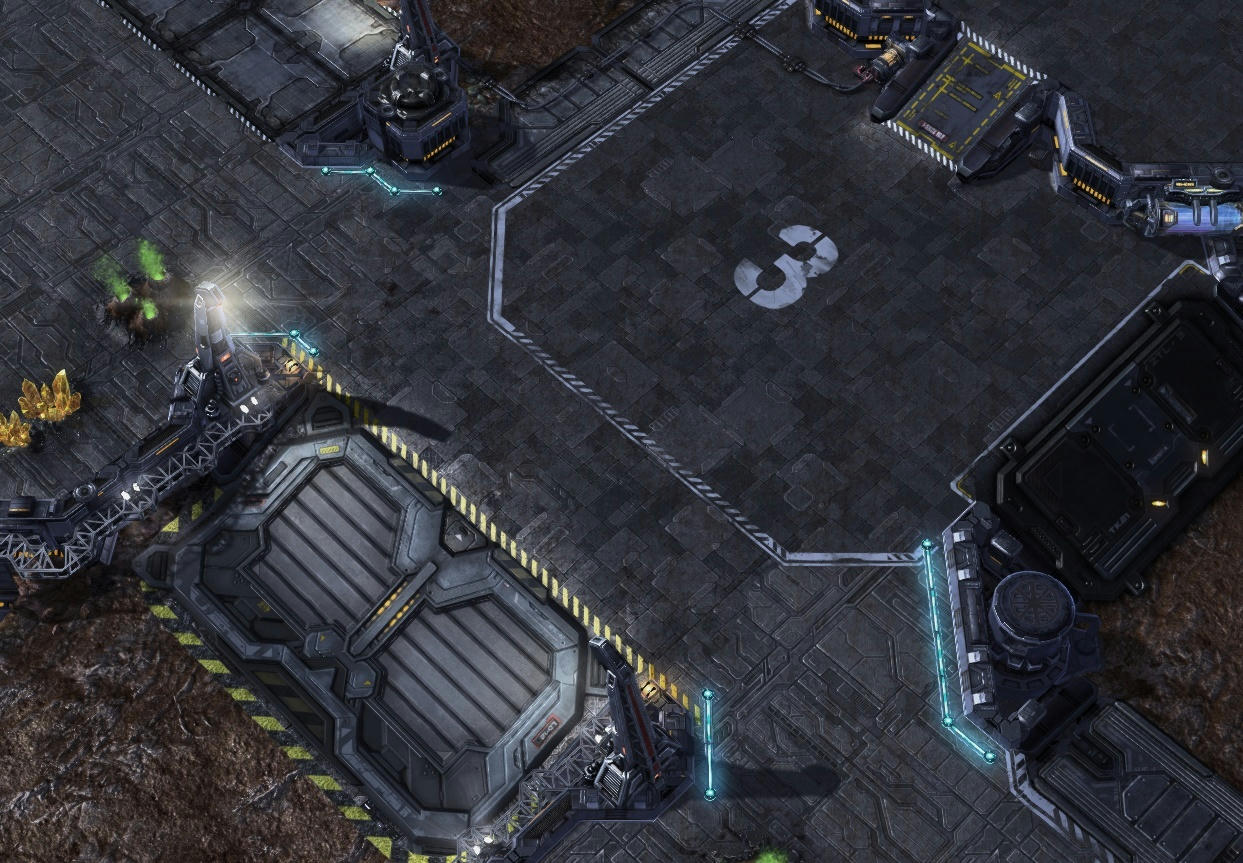 Inbase Natural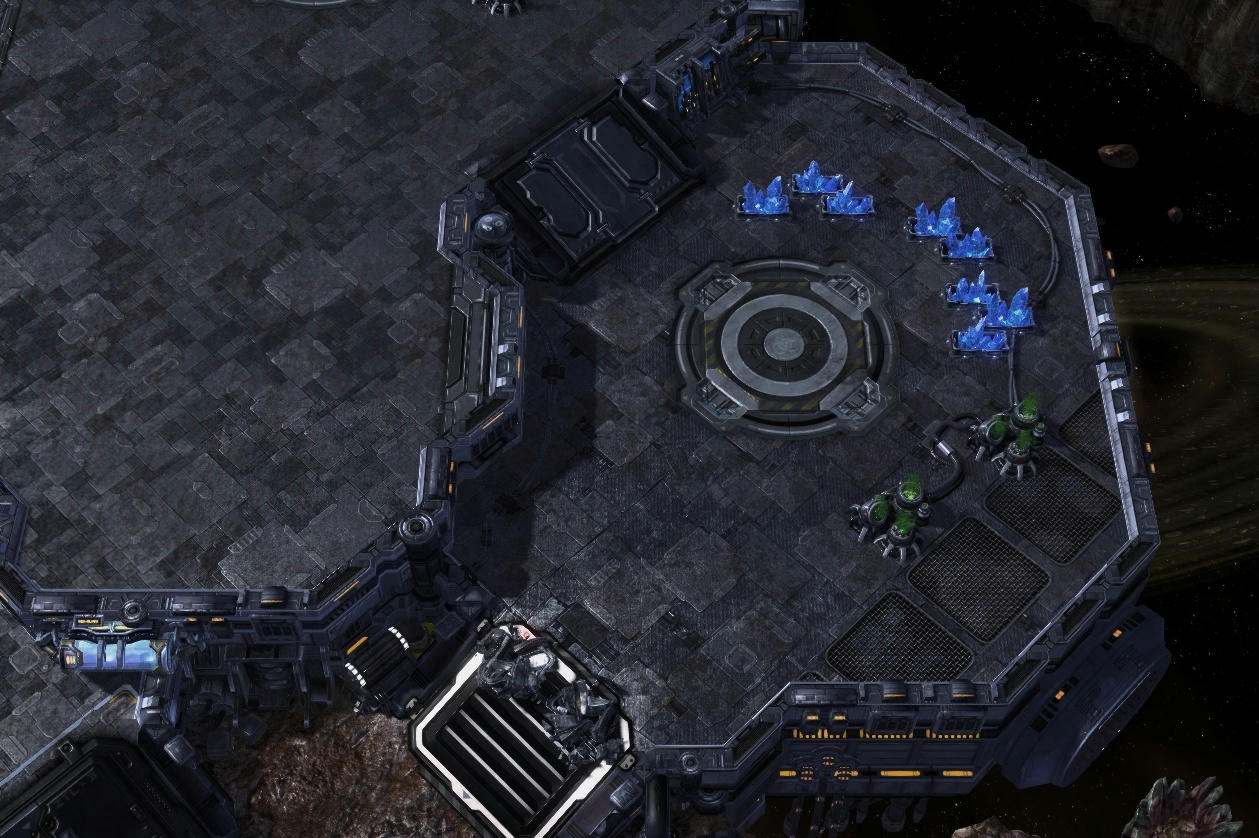 Lower Third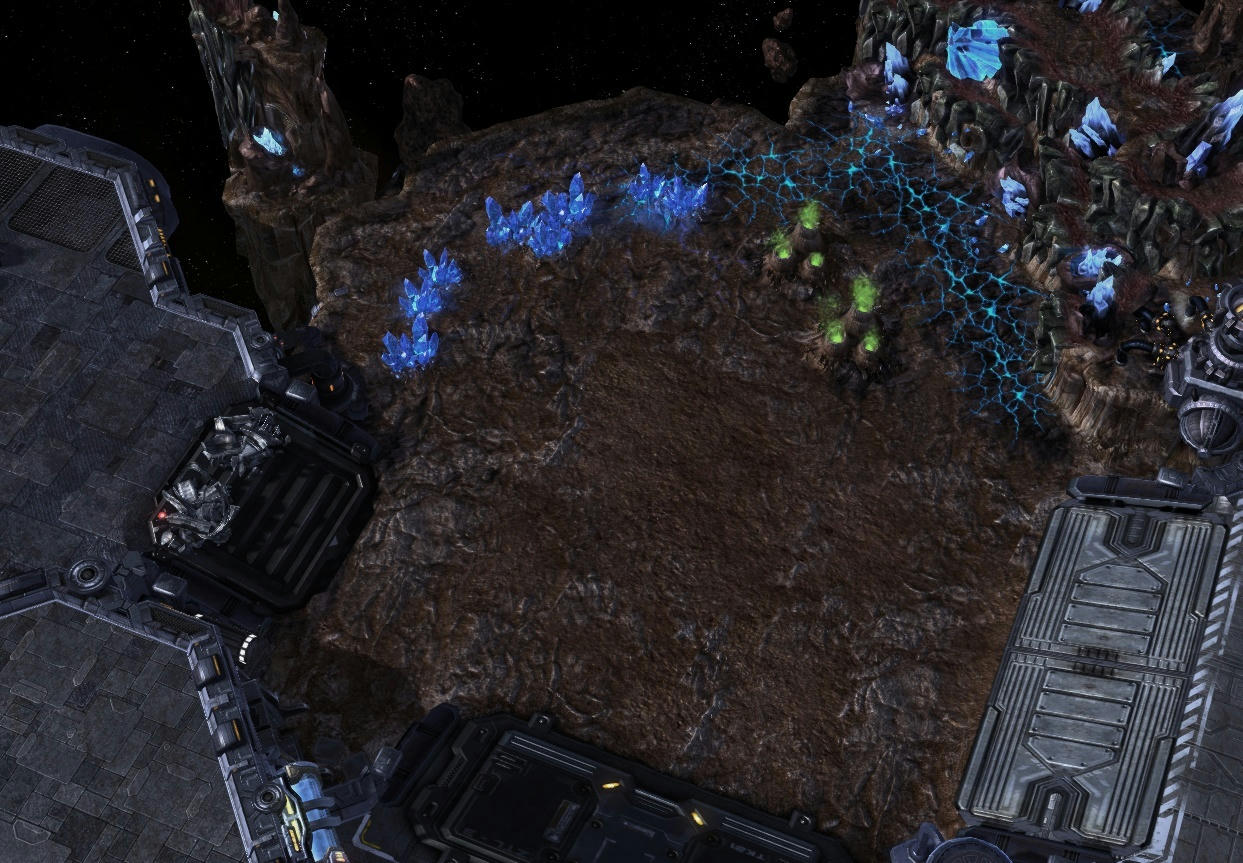 Upper Third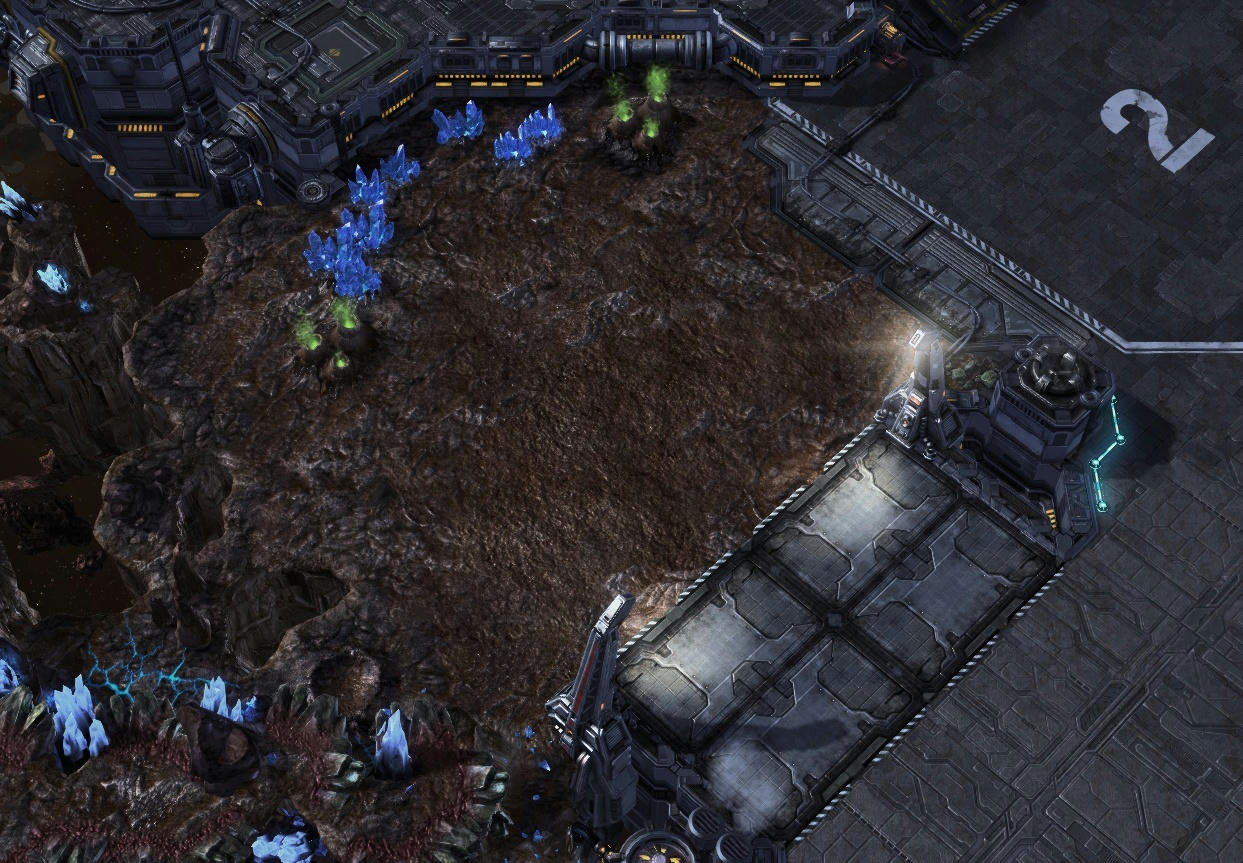 Gold Base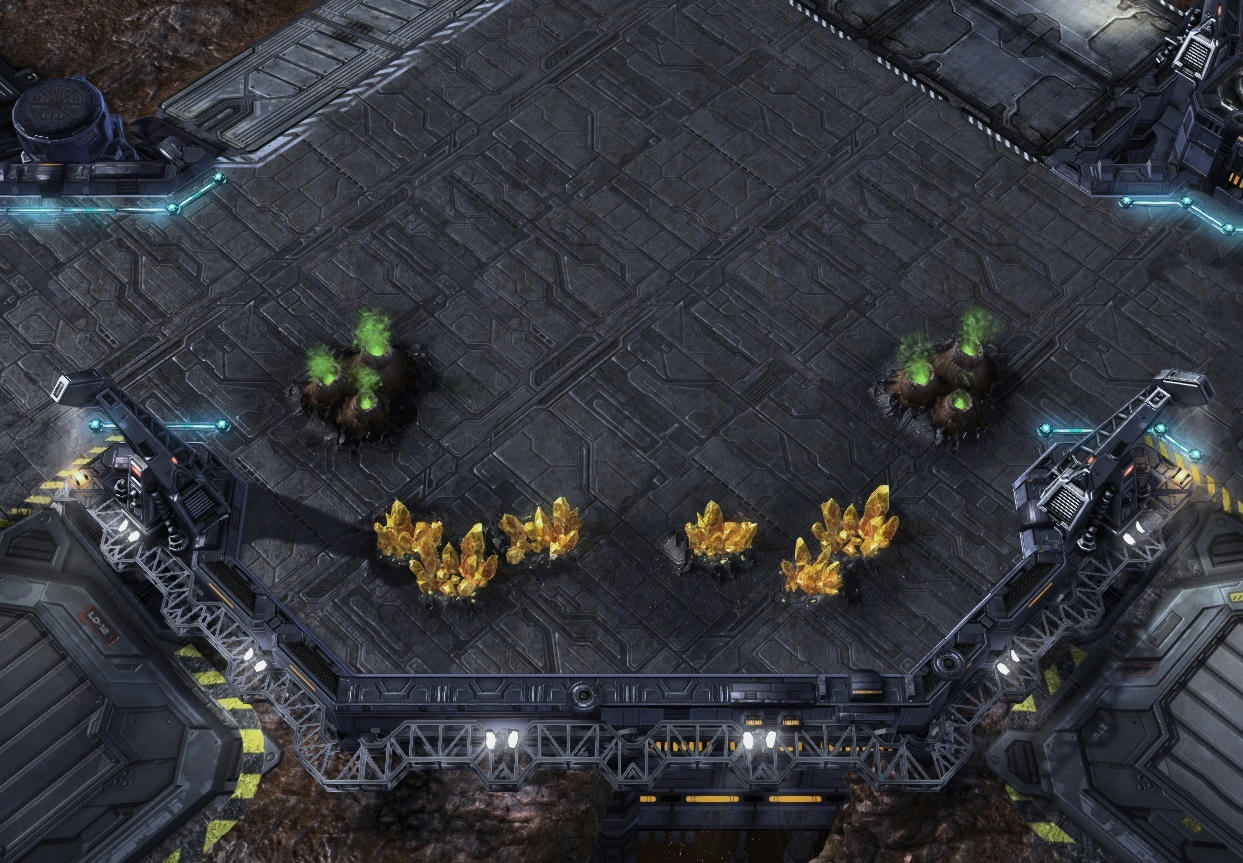 Middle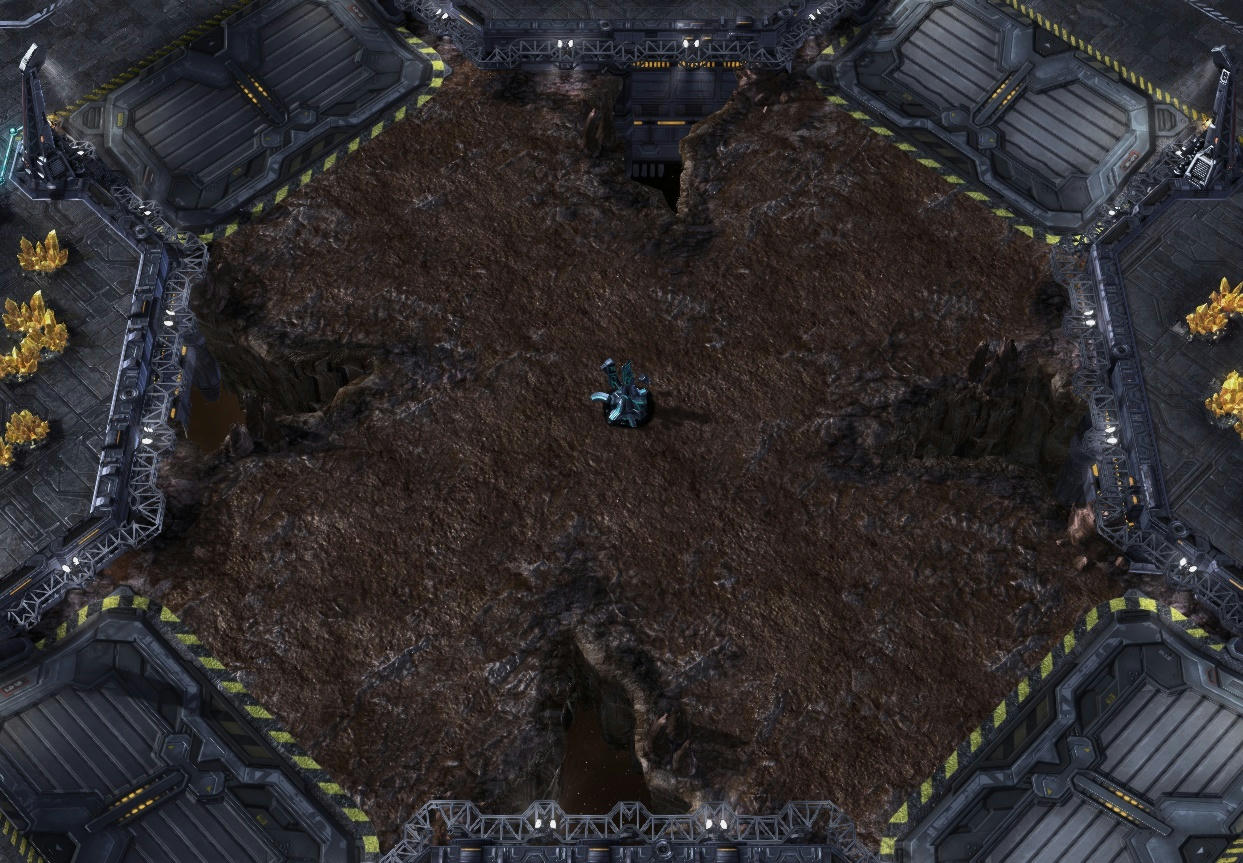 Behind Main (not pathable for air units)