Announcement Video



Sponsored by Madcatz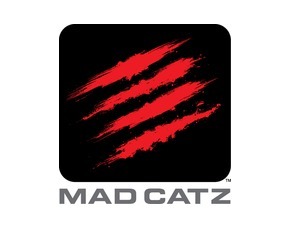 Team Tournament
BO5 winner's league format
Must have at least 2 UK nationality players.
Enter either with official team or Friends (for friend teams only 1 player may be on a team and that team can't already be entered)
WCS Map Pool
Single Elimination (with groups if necessary)
Winning team takes home £30, 3 Cyborg RAT mice and 3 GLIDE mouse pads
MVP of the tournament takes home £10, 1 Cyborg RAT mouse and 1 Cyborg GLIDE mouse pad

Casters: Chris (evilguy13) Ivermee and Colin (ButterMeUp) Partridge

Community Casters should email an application

To enter email your;
*Team Name
*IDs you want to be called by
*Battle.net IDs and Character codes of all players

Please enter using an email address you are happy to be contacted by.

Signups are now closed
Games will begin on Saturday 11th and will be played on Saturdays, Sundays, And Mondays until complete (matches are to a degree reschedulable).


Braket is now live http://www.tlr-esports.co.uk/bracket/

Stream for the games will be http://www.own3d.tv/live/363093
Tournament is now delayed until after i46

The email for casters and teams to apply to is UKSC2@hotmail.co.uk

Thank you to Team TLR for supporting and hosting this tournament, they have been a great help so go check out them and their sponsors at http://www.tlr-esports.co.uk

Current Teams:

The Last Resort
Visualize Your Emnity
Team Revival
Karnage Esports
FragMasters
FluiD Gaming
Never-Ionix Prehistoric Creatures
OxBros
Armchair Warlords
No Fear Gaming
BYE
Western Wolves
Clan Mythology
Team Mixed Fruit
Team Inevitable
tEaM pAtChZeRg
Northern Ireland Starcraft

I am very happy to anounce that this event is now sponsored by http://www.madcatz.com I would like to give a huge thanks to the teams that have signed up, TLR Esports and madcatz.

The Brackets have been slightly delayed but the match schedual will be released tonight after the teams have all checked if they are available on the dates they've been given.