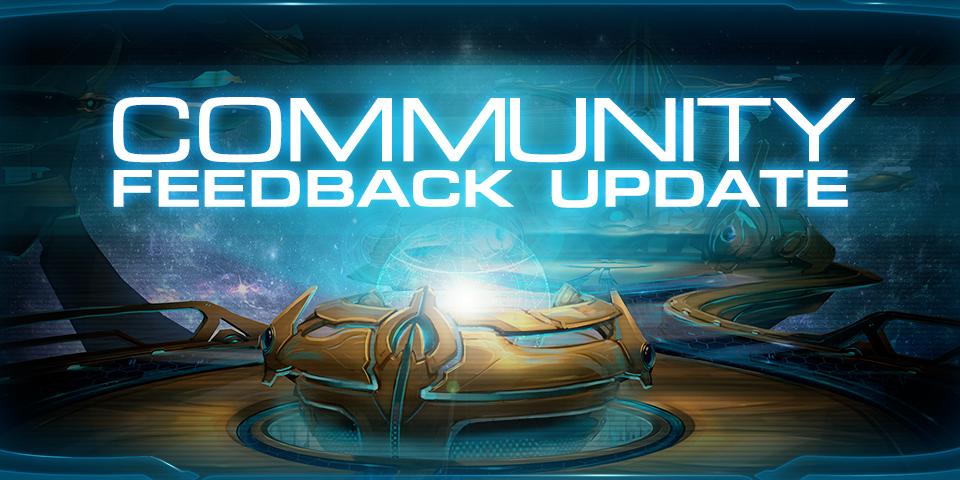 Terran


Raven
The Raven's Shredder Missile impact damage is not very high at the moment, so the initial delay can be lowered a bit to increase the chances for the ability to connect. The delay duration is being decreased from 2.9 to 1.4 to help with this. Next, the Raven's Repair Drone's healing range radius is being increased from 4 to 6 to allow mech units more maneuverability on the field. Lastly, the Scrambler Missile can now affect mechanical and psionic units. This should open up more opportunities for the ability in all matchups.

Mule
Mules will no longer be able to mine gas from refineries, but their mineral return rate will change back to 25 from 20. Terran players haven't benefitted much from this change and the mineral return rate reduction change was seen as a nerf for bio players. We are putting this idea on the shelf for now, but we can bring it back for future testing if we see an opportunity for this type of change.

Protoss


Oracle
Stasis Wards are versatile, but their stats could use some minor adjustments. We will be experimenting with the following changes: First, Stasis Wards will have a 170 second timed life duration; this addition should help balance situations where Stasis Fields are numerous across the map. Next, Stasis Wards will no longer affects larva or eggs. Currently, Stasis Wards work on zerg larva and eggs, so zerg production is more heavily affected than the other races. We feel this isn't super interesting, as it delays unit interaction. Also, map layouts will no longer affect the Stasis Ward's effectiveness, as this means bases where mineral lines start on the same side as larva are no longer more vulnerable to Stasis Wards. This change should help make this ability's effect more consistent across different maps and races.

We are also experimenting with making the Pulsar Beam do normal damage instead of spell damage, which means it will be affected by armor. This change introduces the idea of the Pulsar Beam falling off in effectiveness as the game goes on, or if an opponent decides to invest in armor upgrades early on.

Shield Battery
The Shield Battery provides protoss units defensive support, but we believe this could be improved. The Shield Battery will now start at 100 energy, the max energy capacity will be reduced from 200 to 100, and the shield recharge range will increase from 4 to 6. These changes will allow the Shield Battery to be effective right away after warping into the battlefield while also reducing its effectiveness late game if constructed in large numbers due to the reduced maximum energy. The Shield Battery's increased recharge range should also allow players more mobility in defensive situations.

Stalker
Fixed a bug where Stalker's Particle Disruptor weapon was only receiving +1 per upgrade to its base damage. It will now receive +2 per upgrade as intended.

Adept
Protoss scouting options were reduced a bit with the removal of the Mothership Core. To provide protoss with sufficient scouting tools, the Adept's Shade vision will be increased from 2 to 4 to allow for better scouting opportunities.

Zerg


Viper
Parasitic Bomb's damage felt a bit too high to properly counter. The Parasitic Bomb damage will be reduced from 180 to 120 to open up opportunities to recover for the defending player.

Overlord
Zerg scouting relies heavily on Overlords in certain matchups, such as ZvZ. With the increased worker count in Legacy of the Void resulting in a quicker pace, we received feedback that Overlords arrive at enemy bases just slightly too late. To try and provide zerg with more scouting opportunities, the Overlord's base movement speed will be increased from 0.82 to 0.902 and the Evolved Pneumatized Carapace upgrade will still increase the Overlord's movement speed to the same value of 2.63.

Lastly, the next season is quickly approaching. To start preparations, we'll be turning off the testing matchmaking queue on October 13. This will allow us to start finalizing changes for the next season, like implementing art assets and bug fixing. The balance test mod will still be available online for players to use.

---
Link To Blog of Updated Changes!