College Student Organizers - The Real Champions of the Lone Star Clash


The Lone Star Clash: Gauntlet of Champions is over and done with.
If you didn't get a chance to see it live, the saved videos are at http://www.twitch.tv/lonestarclash
The initial tournament announce thread is here: http://www.teamliquid.net/forum/viewmessage.php?topic_id=312816




This huge success featured 16 heroes of StarCraft II from all over the globe gathering in the UT SAC building at Austin, Texas: Destiny, Polt, NonY, Stephano, White-Ra, Dragon, Heavens, DeMusliM, iNcontroL, State, SeleCT, BlinG, Grubby, Sleep, Hawk, and viOLet. However, what goes unnoticed is the crew behind the magic in creating this truly historic tournament. What people need to understand is that this was created with an extremely low budget and almost entirely by UNDERGRADUATE COLLEGE STUDENTS who voluntarily contributed months of work.

One forum post cannot completely cover the hard work of everyone involved in making this happen. I am probably leaving many people out, but I will cover as many people as possible.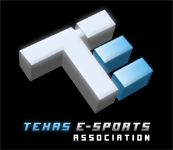 TeSPA (Texas e-Sports Association) Officers


TeSPA is phenomenal group of talent and dedication. Formed only a year and a half ago, this student organization did the unthinkable to bring e-sports to the community. Every TeSPA officer should be proud of what was accomplished.




Adam and Tyler - The visions behind the event. None of this would have been possible without their leadership and aspirations. If anyone asked us 6 months ago that we would be doing a $10,000 Invitational with 16 pro players from around the world, we would have laughed, but the twin TeSPA presidents proved that this crazy vision could be made into reality.

Brett – Mr. Reliable. This guy did all of the dirty work of the tournament: driving players from the airport, organizing schedules, moving all the equipment and tables, and being in charge of our limited number of volunteers.

Julia – Designer of the stage set and caster backdrop. This was a physically difficult challenge and involved help from everyone to get done. The stage made the atmosphere of the tournament feel complete.

Olivia – The amazing player room admin. She made things go so smoothly, even when things were so chaotic. The player room included the pro players and all 14 college teams. She made my job easy by inviting stage players and casters to every match.

Anthony – College coordinator in chief. This guy was responsible for the entire CSL portion of the LAN. Let's not forget that a CSL tournament was going on at the same time as the pro invitational. If e-sports is to grow, it has to involve the college group as well.

Donald – The technical guru. This guy always comes up with crazy production solutions with limited budget. Keep in mind our entire stream production budget was a mere $600 for camera rentals only. All of the stream-chat complainers need their heads examined. After the setup was complete, Donald was communicator in chief, and ran around the place relaying information to the staff as we were spread across multiple rooms.

Jorge – The trusty stream operator. The detailed specifics of the stream setup will remain classified, but we basically had two computers and a soundboard for the entire stream. This guy sat next to me for the entire two days operating one of the computers.

ALL OTHER OFFICERS – Brian, Richard, Duc, Lydia, Albert, Chris, and David. I was backstage the entire time, and didn't get to see everyone, but I'm sure everyone did a ton to help. This was the end of Spring Break, so many people weren't around to help until the weekend. Somehow, we still managed to get things done flawlessly.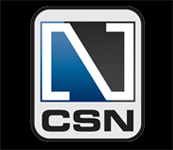 CSN (Cyber Sports Network) Members


I did not get a chance to meet these guys until they came in the week of the tournament. However, CSN did an amazing job of co-hosting the tournament with TeSPA.




Andrew – The owner of CSN, and the coordinator of the pro invitational tournament. This guy helped bring in many of the pro players, and CSN did most of the admining and brackets of the tournament.

John – I didn't get to meet him personally, but I heard great things about him. I heard he was a nice guy and stayed late every day to help complete the set. He also organized stream schedules.

Rachel – The MC of the entire event. She did a wonderful job, and I loved the interaction she added between the fans and players.



Additional Help


Many other UT students and additional experts came in to help



Vivian – Contest updater, stream admin, and crowd questioner. She helped in so many ways, not only helping with the stream, but also getting questions from the crowd.

Bo – The wizard of LANs. This man is amazing. He knows everything there is about power and internet: the two most important aspects of any LAN event. He even helped house many of the pro players, and his apartment was one of two practice houses for the pros before the event.

Luke – Quantic media artist. The entire shield logo and in-game overlay were initially designed by this guy. It is safe to say that the art and theme of the tournament revolved around his designs.

Sean – The SAC media support technician. This guy knows everything about sound, video, and cabling. There is absolutely no way the stream video and audio would have worked without this guy. He stayed late every day to help even though he works for the SAC venue and not TeSPA.

Gunrun – What more is to say about The Gunrun? He came in to help save the tournament, and needless to say, he did.

Kush – CES representative. This guy got in contact with us a few days before the tournament and helped out so much. He provided equipment for the cameras and had brilliant ideas on the stream and production.

Video Game Hour Live crew – These were the camera men behind the event. They came in early and stayed in late past their required deal. These guys got awesome shots of the stage and the crowd.

Automated Lights crew – They did a great job of lighting up the stage and players with a colorful display of lights. The professional quality lights and stage made the event tournament legit.

There is definitely more that have gone unmentioned. Everyone that helped with the tournament should be more than proud. TeSPA has made history. I kept hearing that this tournament had better production than professionally budgeted SC2 events. Somehow this is all a dream come true. I never would have imagined that a group of college kids could do something of this magnitude for e-sports.

Jerry "Maestro" Lu
Media Lead of the Lone Star Clash: Gauntlet of Champions
Webmaster of Texas e-Sports Association