Hello, I was thinking of stuff to add to my stream channel and decided a blog to just spill out my thoughts would be something nice. I might move on to blogspot or something later on, but it's been a while since my last Teamliquid post and I feel nostalgic. The theme of this blog is a bit of everything!

For my personal life, I've been kind of busy, researching and applying to jobs. I am going to figure out everything in the next week so that will be a refreshing change of pace. In the meantime, I took a bit of a break from streaming StarCraft ladder. I've been feeling kind of lethargic and stagnant hence the break. My highest MMR was 5.3k. I still ladder on a smurf where I'm 5.2k. For that account, sometimes I play with no music and always off stream. Still the amount of time laddering has decreased drastically. I've been playing tons more co-op mode (where you and a partner complete objectives against the AI) so anyone is welcome to join whenever I'm streaming it. Doesn't matter if you're a beginner, I'll do my best to carry. I've also been streaming some Don't Starve: Shipwrecked too. I've messed up terribly during every stream run: (my treasure chests caught on fire, struck by lightning, death by my own boomerang)

Besides that, I feel like I've been stuck with the same issues in StarCraft 2. Getting supply blocked and spending money.

I've brainstormed and I think some of the ways to offset this would be:

-After 44 supply, make 2 overlords every inject.
-Every time I inject, make it a habit to look at the resources tab. Injecting queens should be muscle memory so I don't have to look at the inject process. This can solve the floating money problem.
-"Stephano style"- make a buncha overlords at once, I won't die (I hope).
-Macro hatch to spend extra monies after three hatcheries are saturated.


I've also been thinking of streaming Hearthstone more. It's a bit grindy but if I get this job, I'll have a bus commute where I can play HS on my phone. I enjoy playing Arena as well, and I have no delay in my channel so chat interaction should be a lot smoother. I like hearing others' advice for ladder play and building arena decks.

I have a cat now, her name is Elsie and she is a f7 bengal:
+ Show Spoiler +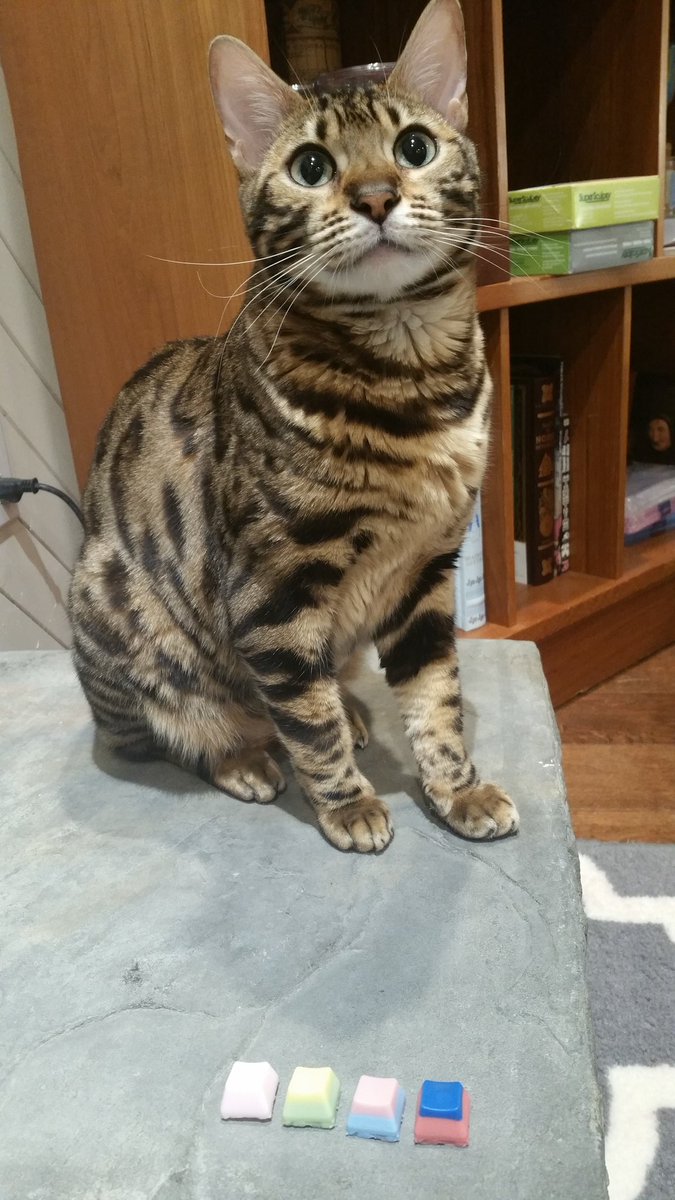 Boyfriend and I have also been making keycaps, these are two shot with unsanded bottoms:
+ Show Spoiler +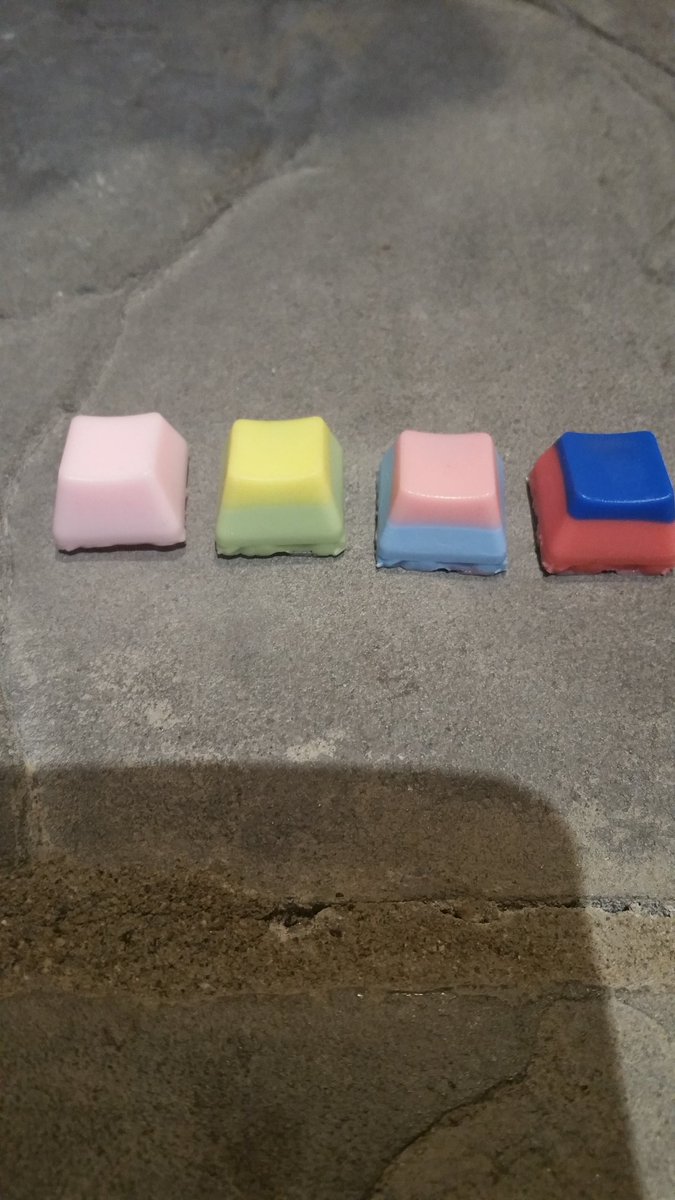 My hobby is collecting artisan keycaps:
+ Show Spoiler +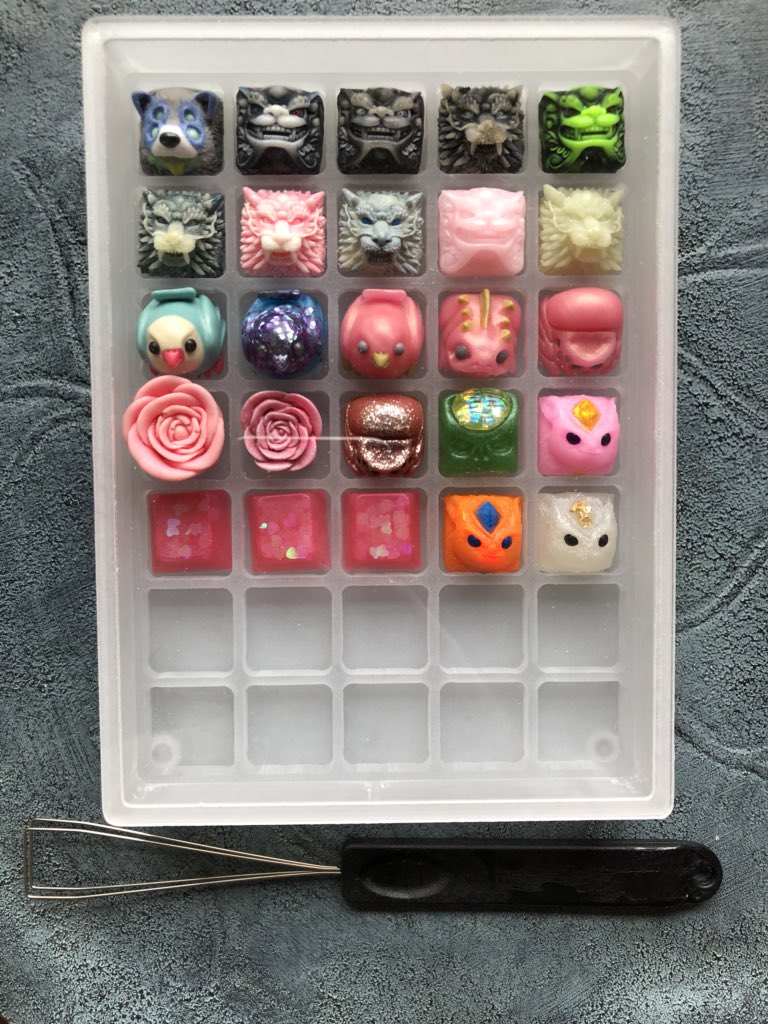 I love my keyboard, Filco Majestouch 2 with enjoyPBT black/pink Korean keycaps:
+ Show Spoiler +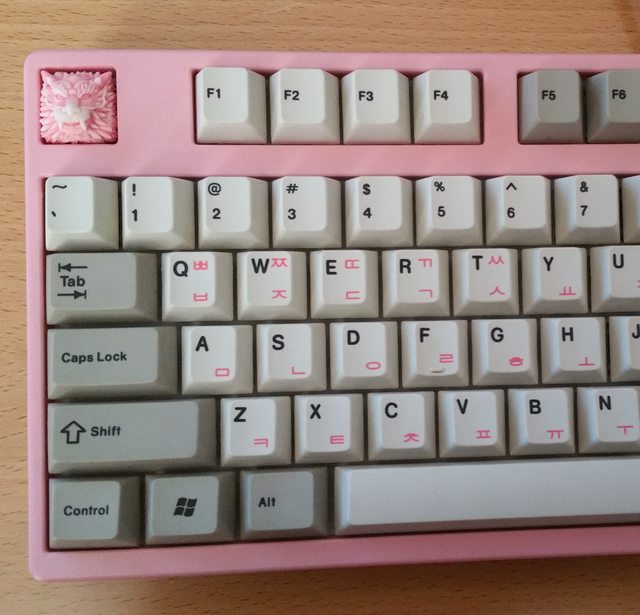 Also I moved to Seattle. The summers are the most beautiful I've ever seen in my life. Temperatures are fantastic from 70-85 degrees Fahrenheit, my friends in Cali are complaining about 100+ degrees. The sun sets at 9 PM. That's so odd.

Well, that's it! That was my random blog. Thanks for reading!

How is everyone else doing? How's your StarCraft ventures, streams, hobbies, prospects?