[SHINHAN BANK SEASON 3] "If the 5th game is played, Savior will succeed."
CJEntus's Iris (Byun Hyung Tae), STXSoul's Hwasin (Jin Young Soo) make a prediction on the maps for the OSL Finals.

Along Savior's (Ma Jae Yoon) "glorious road", rising to both Finals (of OSL and MSL), are the tears of two Terran users. These two are STX's Hwasin and Savior's own teammate: Iris[gm]. We have listened to the map predictions of the two terran gamers who have most recently experienced being in the hands of Savior.

◆Game 1: Longinus 2


No matter how many times Savior breaks the balance of a map and has increased the percentage of victory on Longinus 2, the confidence of Terran users on Longinus 2 is still intact. Hwasin and Iris both predicted that NaDa would have the slight advantage towards victory in Game 1.

Hwasin predicts that Savior will utilize extreme builds such as a 9-drone or 3-hatchery strategy. As long as NaDa does not fall into Savior's game-pace, Hwasin predicts a win for NaDa.

On the other hand, Iris has said that early-game tactics will determine the outcome of the game. If NaDa does not fall behind in the early-game strategy, then the balance of the game will tilt slightly in NaDa's favor.



◆Game 2: Neo Arkanoid


For as much confidence as these two players hold on Longinus 2, they hold the same amount of dread for Neo Arkanoid. Both terran players stated that, "Neo Arkanoid is a map where zerg has a distinct advantage."

Hwasin: "Unless a large variable (in early game tactics) is not created, Savior will easily win on this map, as we saw during the eSports 3rd SuperFight. Given Savior's skill and keeping in mind his victory (against NaDa in SuperFight 3) after having early difficulties, an easy win is predicted for Savior.

Iris also stated that "If NaDa does not have a trick prepared; it will be hard for him." The design of this map allows zerg players to play defensively and still be at an advantage and maintain it throughout the game and will favor a victory for Savior.



◆Game 3: Reverse Temple


Reverse Temple is a map where Terrans, "no matter what they do will be adequate." Along the same lines, the players predict that NaDa will easily take the 3rd game's victory.

Hwasin predicts that if the game extends beyond mid-game, then NaDa would win. Reverse Temple is just that good of a map for Terran users.

Iris also came to the same conclusion. No matter what starting position the Terran is at, Terran is favored and Savior will have a hard time on this map.



◆Game 4: Hitchhiker


Hitchhiker is a map which Terran users fear. Both Hwasin and Iris both forecast that Savior would win on this map.

Once Zerg has reached Hive-tech, it is hard for Terran users to do anything. Both players think that NaDa, in order to win, will come prepared with an early-game tactic which will finish the game quickly. Both players tipped that if Terran executes a basic build order while expanding to the natural, it would result in a loss.

Both players together predicted that, ultimately, they have predicted the victory/loss outcome. Where spirit and skill both are at their peak for both players, the possibility of victory or defeat is only separated by a tiny variable/element.

Hwasin stated: "If NaDa wants to be victorious, a 3-0 shutout must be achieved, otherwise Savior will be the favorite to win if the final series is extended to the 5th and final game.

Iris: "No matter what element you question or argue, the chance of either player winning is about 50/50. If Game 1 and 5 is played on Longinus (assuming it will extend to the 5th game), Savior will have the slight upper-hand to emerge victorious.



LINK TO ORIGINAL ARTICLE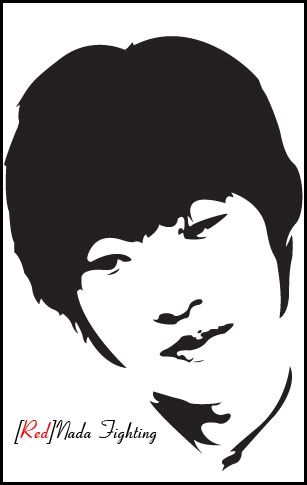 Supplied by my buddy, Daveed

[Disclaimer] I realize that I may word things a little differently than what it actually says in Korean... so hold back on complaints, since I did it for ease of reading in English.