Benjamin "Fat94" Vinante-Davies
is a veteran Heroes of the Storm player in the Australia/New Zealand scene. He boasts multiple accolades from his illustrious career and shows no signs of slowing down. One of the founding members of Negative Synergy (later Reborn), Benjamin has been to nearly every international event since early 2017. The only low point in Ben's career was a hard loss at the end of 2017 that threw the struggling Nomia off course for BlizzCon.
However, things have turned around. The 2018 campaign for
Mindfreak
started off with a bang as the newly sponsored team breezed through their competition without dropping a single series all phase. An impressive 28-1 map record set the tone for the Intercontinental Clash where, on their opponent's home turf, they obliterated the Brazilian competition in dominating fashion.
After his trip to Brazil, I had a chat with Ben to see what's new leading into the Mid-Season Brawl.
Feelings after
Brazil
? You've just come back, is this a redeemer for not making it overseas last season?
I don't know if I'd even call it redemption because we're not beating the old roster that we lost to. I feel like back then we were the better team, we just played poorly and went in less prepared. Ryoo was still new to the game and we had to draft unique things at the time. I guess it is redemption in an odd way.
So, would you describe it as a double-edged sword? You're the kings of ANZ again despite not beating the team you wanted to.
Yeah, also beating the Brazilian team makes it a little better than just saying we're the best in ANZ. We're now the best Western minor region team.
On that topic, what do you think of this year's new format? Do you like the fact that you played Latam before facing the major teams?
I think so. You could never get the proper rankings of the minor regions before because of the format and stuff. You'd never really vs each other, so now having this gives a better indication. Just beating your own region doesn't necessarily mean you're even good, just that you tailored your drafting and playstyle to beat your opponent. This [new format] means we're better than multiple drafting styles and playstyles.
Off
the back of Season 4
, you guys were obviously devastated not making it to BlizzCon. I was there with you and I remember what the vibe was like. There weren't any roster changes, so how did you manage to bounce back?
Everyone admitted to their own mistakes. I feel like I was a big part of it. I wasn't in a very good mental state, wasn't very invested into HotS, and was rather complacent thinking we were the best.
Our performance that season was great so I definitely think it was complacency and a 'oh whatever' attitude, we definitely did not put as much effort in as we should have. You learn from mistakes. Sadly, we just made ours at a crucial time.
So how do you go from that to now after claiming this new title with an organization like Mindfreak? Does that change anything?
Yeah, it definitely does. It has good and bad effects. It makes you want to represent the org well and do them proud, but that also adds to the pressure in the back of your head that you don't want to fail them. If you're playing bad, it's going to be worse. But no, it's definitely good, they're helping us with travel and bootcamps. It's been great since we've joined them.
You're a seven-time ANZ champion. That's obviously a fantastic record for anybody to boast, but does that ever affect your performance?
I'm not sure if it's an empowerer at all. I dunno how people in the region view me, if they view me as a threat or not, or if that even comes into their mind. Probably not.
There is a lot of pressure though...you have more to lose when you're at the top. The bigger you are, the harder you fall. I guess it's a good boasting thing, but I dunno, there's no real need to boast; it's nothing to be proud of.
Other teams have been vocal about how instrumental you are. Do you feel like you have a big presence on the team?
Yeah definitely. As a shotcaller and main voice for a lot of things, I definitely think I do. My biggest enemy is myself when playing. As a leader, if I'm not leading well then the rest of my team has no direction and it's all going to fall apart. I wouldn't say I carry the team, but it's like the motor that gets things going whilst everyone else does the hard work.
Let's go back to where it all began. How did you get started with Heroes of the Storm?
My best friend told me to come play a MOBA, as he knew I was playing a lot of WoW at the time. We used to play League of Legends, and then we played a lot of HotS. I played on a team and entered the first Road to BlizzCon tournament when I was a giant noob. Lost that, but had a 'oh, this is fun' moment and realized there's potential for me to actually be good and get on a strong team. The rest is history.
Have you ever been this invested into other games?
Well, I used to play on a 20 FPS laptop. I didn't even have a graphics card. I got my first proper gaming computer with my BlizzCon winnings. The first 3 tournaments we won, I was playing on the worst setup ever. That was an achievement in its own.
Back to the present, has it been feasible playing in ANZ as a pro? Are you satisfied with where things are at?
I mean, the money isn't the greatest. If you're winning everything, all year round, then I think the money is okay. It's bare minimum, but you put a lot of effort in. I think if you're going to be playing for the money as your main factor, it's not a good idea.
I do streaming on the side
as well, so it works out.
The major regions have far more opportunities available to them. Have you ever considered moving yourself?
If I really wanted it, I could get there myself. I've considered it, but financially I can't really do that.
To be honest, I don't think progaming is my main interest. I'd much prefer entertainment, like being a Twitch streamer full time. That seems a lot more appealing than playing the video game.
Where does that leave your career then? Is there a goal you're looking to achieve before you go that full streamer route?
I dunno, I feel like it's a very hard to break into because with streaming it's a grind as well. You have to put as much effort into it if not more than playing pro. I can't do both. The real big pros can. It's definitely a lot harder for me being in ANZ with the amount of exposure I get. All these achievements are nothing compared to being 8th place in NA. It's a bigger region, even if they're not active on social media. I feel like based on the amount of opportunities they have, they still get more exposure.
How do you stay motivated after all this time? This will be your third trip to Sweden, what keeps reinventing the experiences for you?
I take a step back whenever I'm feeling down and not motivated to look at where I've gone in the last three years. I think about the things I wouldn't have done if I didn't play HotS professionally.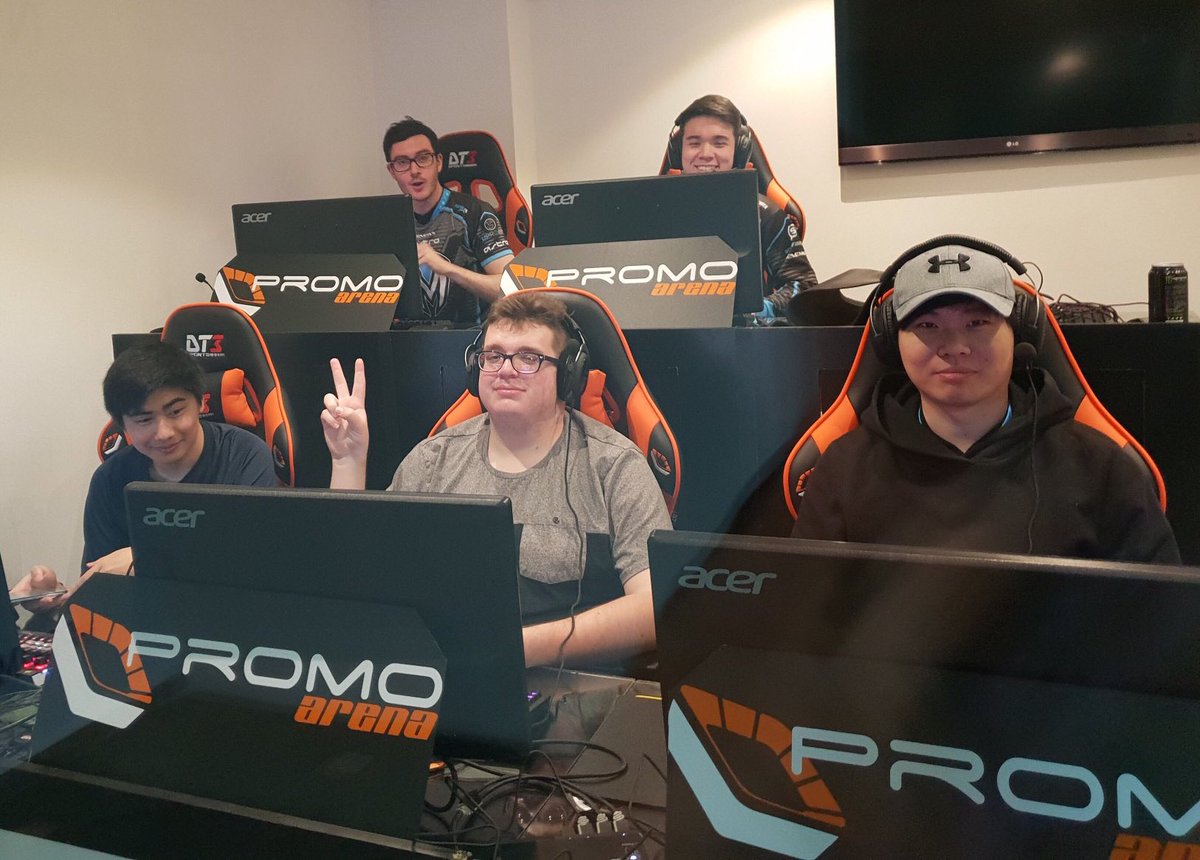 I've had so many opportunities from traveling around the world and meeting people I would never have met. I'd only ever been on a plane once before all of this. The lifestyle change has been good—it has its ups and downs.
The floor is yours, any thoughts or shoutouts?
Shoutout to my team, our new org
Mindfreak
, the friends that have always supported me, and all our fans that cheer us on every game!