I screwed up the TL title lol, map is Planetary Succession.
Hey guys! Been in the hyperbolic time chamber for awhile working on my own gameplay, felt like with the new TLMC contest pop up that I'd shoot for an entry in the short amount of time I have left. With that in mind, I've always liked the HotS style desert maps, so I felt like shooting for a similar sort of thing, but with a LotV twist, adding some regrowth to the map.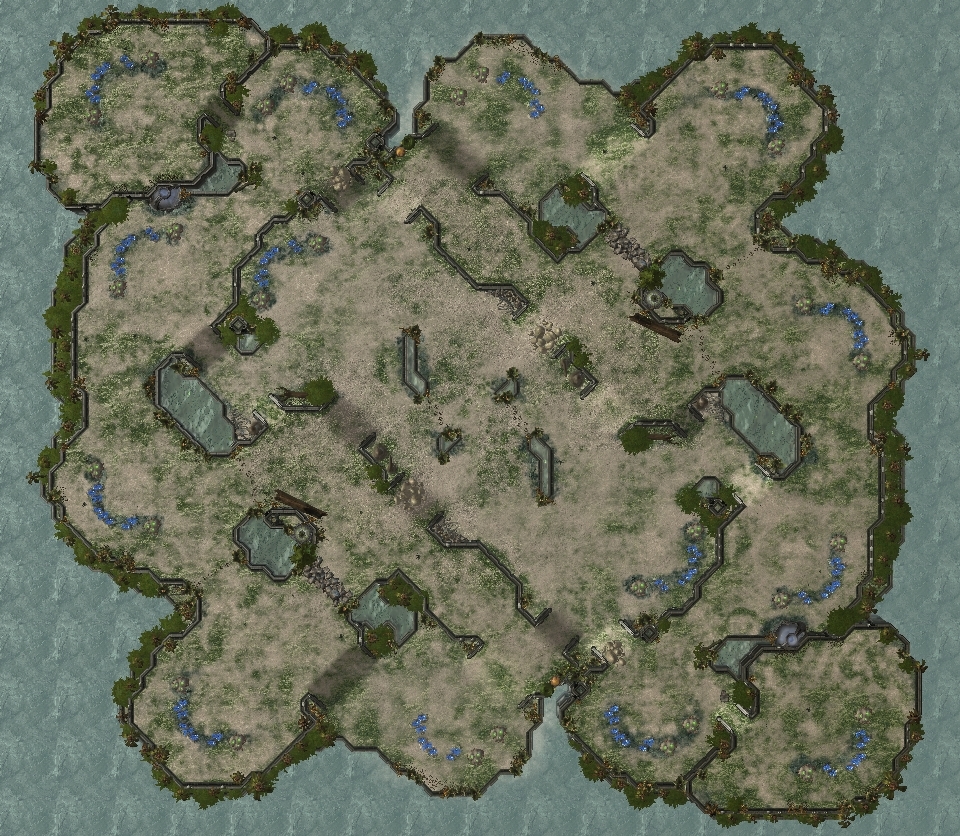 Map Bounds: + Show Spoiler +

176x168 full, 156x140 playable.



This map is in constant turmoil ATM, as I cannot leave any time to spare working on changes that would improve it's overall gameplay.

I took a lot of inspiration from abyssal reef when developing this map; layout wise. The natural has an almost identical wall off to what you would do on abyssal and I'm trying to make the third/fourth less awkward without directly copying abyssal.

Previous Versions:+ Show Spoiler +

v.1.0:

+ Show Spoiler +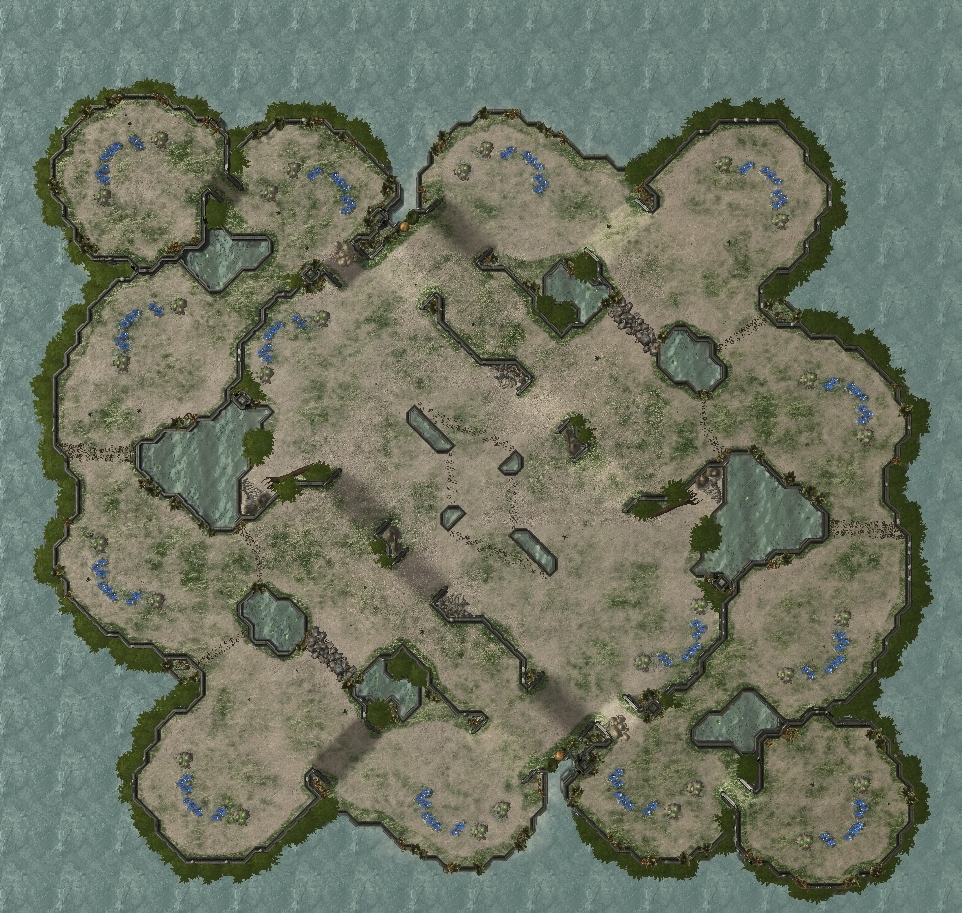 v.1.4: New map has tightened ramps and added rocks to strengthen bio-terrans in TvZ, prior version was too easy for zerg to surround terran players by overshooting the ramps and then pushing into the highground. Also removed two strips of LOS blockers were removed due to awkward gameplay if either player took the middle.
+ Show Spoiler +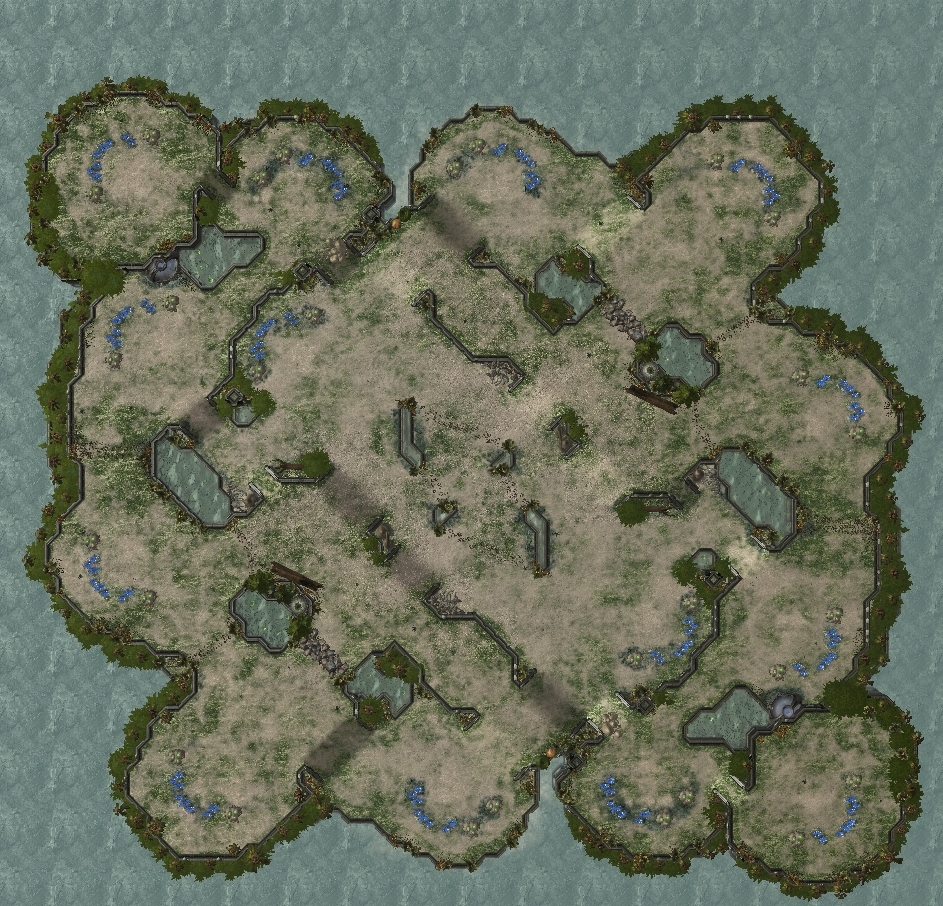 v.1.6: Added more space to the main, moved mineral patches slightly.
+ Show Spoiler +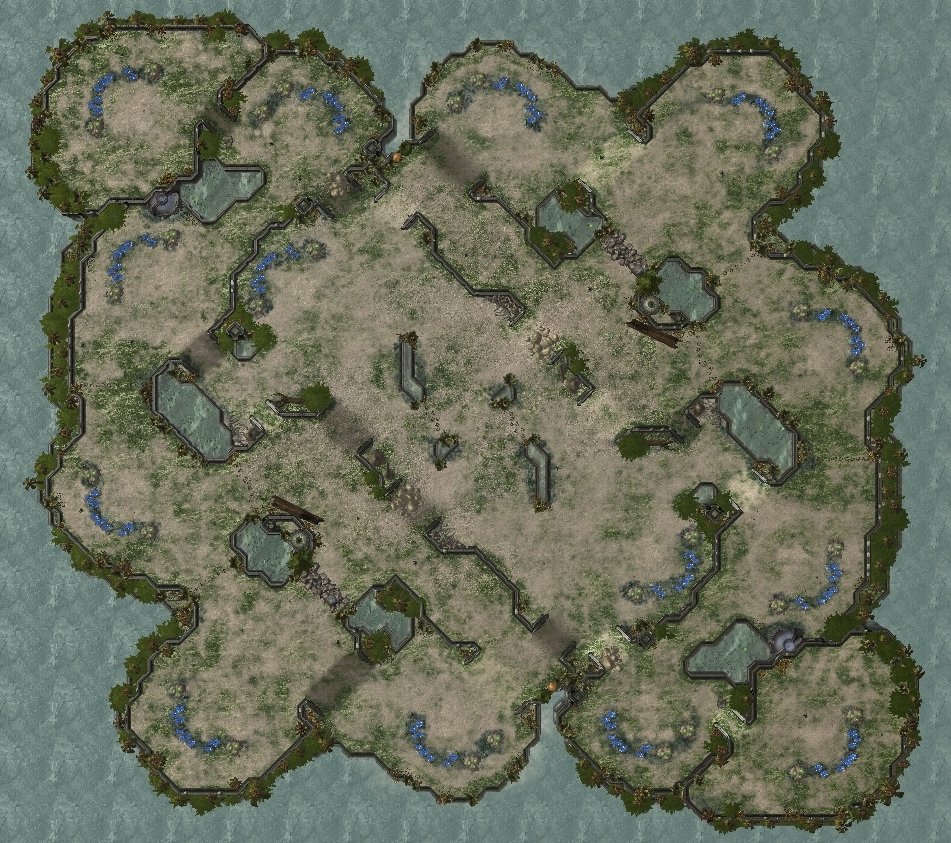 v.2.1: Minor texturing, bug fixing, and quality of life changes. Removed LOS blockers at the highground third, prior versions made defending it practically impossible.(Terran can no longer put tanks in the treeline along the maps edge
)
+ Show Spoiler +