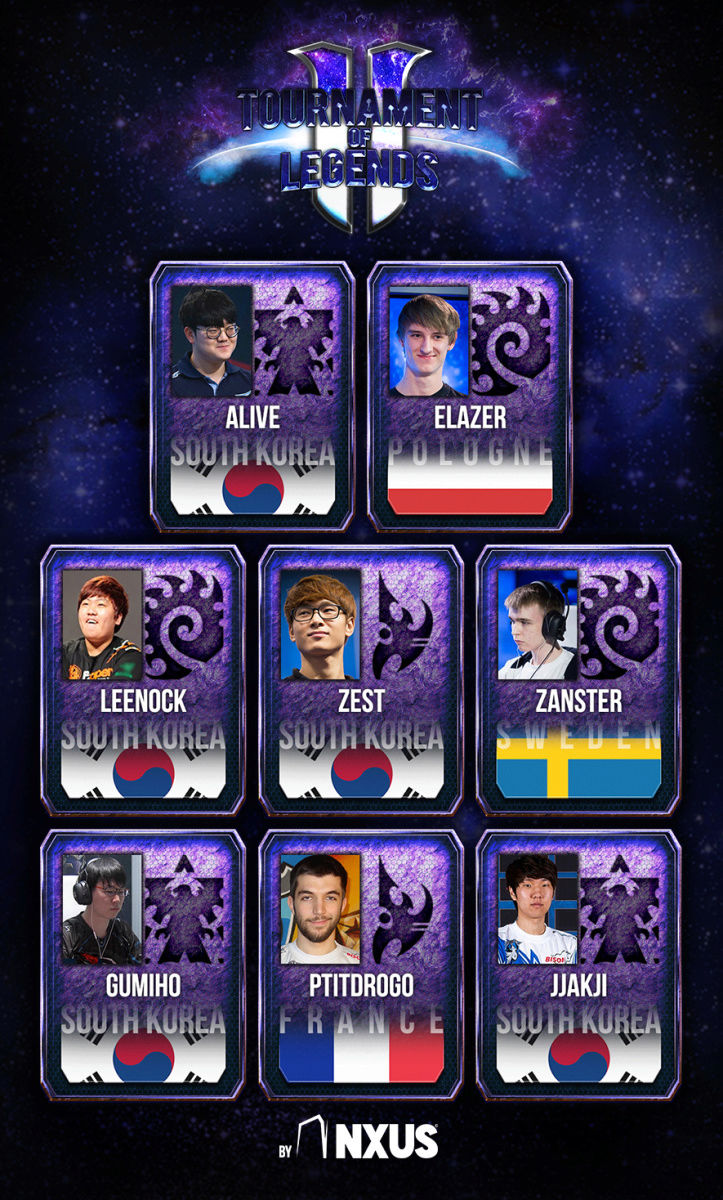 Hello everyone,

I am Legendk creator of the Tournament of Legends and Ladies of the Swarm tournaments for those who remember:

http://wiki.teamliquid.net/starcraft2/GdA_Tournament_of_Legends

http://wiki.teamliquid.net/starcraft2/GdA_Ladies_of_the_Swarm

I return with the French events company Nxus to set up the 3rd edition of the Tournament of Legends.

8 players will compete in a single elimination bracket tournament.
No external observers except admin and streams allowed.



Date: June 4 & 5 --- 7:00 pm CEST
Location: Online
Mode: 1on1 - 8 participants - Single Elimination
Format:

BO3 >> quarter-final >> sunday
BO5 >> semi-final >> monday
BO3 >> 3th place >> monday
BO7 >> Final >> monday
teamliquid thread

Current ladder


>> 200€

>> 100€

>> 50€
If you wish to help this tournament, we will be grateful to accept every donation through this paypal adress >> nxus@nxus-legacy.fr.
30% of your donation will contribute to increase the prizepool and to help us organise our next tournaments.


>> NXUS with Mraptor



>> BASETRADETV
If a stream want to follow the tournament, please add me on skype => sylvain.lk or send me an email to this adresse (communication@nxus-legacy.fr)