---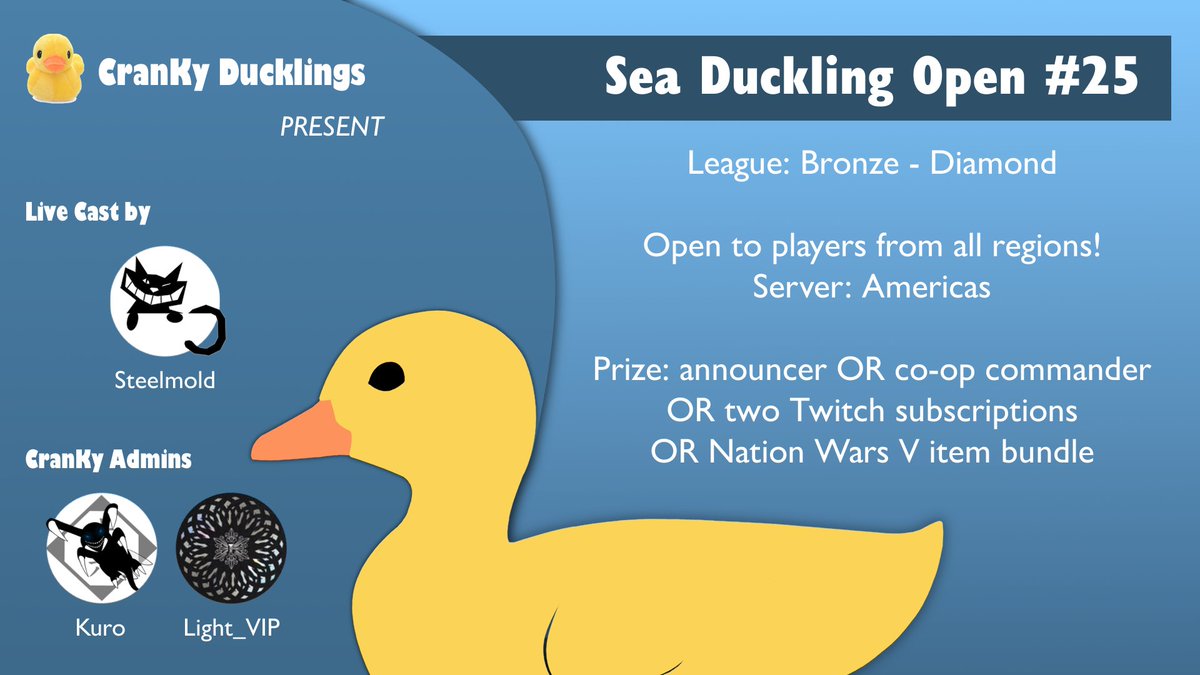 ---
Friday, May 11 10:00am GMT (GMT+00:00)
Check in starting in
This tournament is open to players of any region who have not finished in Master league or higher in most recent 3 ladder seasons.
Americas server
In-game chat channel: Ducklings
Random seeding, Single Elimination. If less than 12 players check in, the format changes to Double Elimination.
In case of Double Elimination format, the finalist from Winners Bracket gets a 1 point advantage in the Grand Finals.
All matches are Bo3 until the finals, which are Bo5. Lower Bracket is Bo1.
The winner can pick from SC2 Announcer OR Co-op Commander OR 1-month Twitch subscription for 2 channels from
the list
OR the
NationWars V item bundle
.
Sign ups: Challonge