A chuckle is the first thing I get from soO as he walks into the room. A smile follows and I find myself grinning too. soO's lighthearted mood is infectious on any day, but today he has good reason to be beaming ear to ear. Less than half an hour ago, he dismantled his opponent Classic in the Code S semifinals. It was the type of one-sided series that reinforced the mythos that has defined his career. If there's one offhand trend a casual fan will recall, it's dominance after the group stages followed by shortcomings in the finals. At this point, he has never lost a quarterfinal or a semifinal match (12-0); conversely he has never won a GSL final (0-5). soO's career is an enigma, one I sometimes think he has stopped trying to understand.
Despite a well-published history of winning semifinals, general consensus going into the series was it would be close. Classic had just finished second in the SSL Season 1 Challenge division, a welcome return to form from the previous year of mediocre results. He was a dangerous player with more starleague titles, better BlizzCon results and the champion's pedigree soO has always lacked. Supposedly he also possessed a slight mental edge. Back in 2014, he handed soO his third finals loss and cemented his opponent's reputation as a choker. soO's first loss was dismissed as unavoidable due to Dear's godlike play and his inexperience in finals; while he crumbled against Zest by throwing away lead after lead, the Protoss juggernaut was still regarded as the best of his race. But the 4-2 loss against Classic—in which he was caught off-guard more than once despite his familiarity with the stage—was just worrying. Best Zerg in the world or not, it appeared soO had hit an impregnable wall. It didn't look like he'd ever be a champion.
But on this sunny summer day, he was fighting for a chance to reverse the script. He might have said the proper things in the pre-match interview, but he never expected the match to go as smoothly as it did. Far from being a struggle to the death, soO trounced Classic in a 4-0 rout. It was a result he likely didn't expect. Then again, soO is criminally prone to underestimating his own abilities.
Fans see the bravado in interviews or on stream and often mistake him as brazen, maybe even cocky. I've even heard the word "disrespectful" thrown around. soO may claim half the spots in the top 10 of the Korean ladder, but he sees his failings and weaknesses staring back at him every time he plays. He pushes himself harder than fans could ever imagine and doesn't judge his form by our metrics. He understands that unadorned praise or scorn over his gameplay holds little weight. In the world of professional StarCraft, one match can mean so much. In soO's case, five matches have overshadowed the hundreds of others he's played over the years. His grand final losses stand out so prominently in his resume, they have forever warped how the community views him.
A lot of words are used to describe soO. At the most basic level he is a Zerg, possibly the best one still playing. He is a mechanical monster, a player who charges head first into the breach. He is both brute and pioneer, the only player who realized the potential of muta/corruptor back in 2014 (back when his contemporaries relied on swarm hosts) because he had the vision to play to his strengths. However he is reckless at times, stubborn and proud. His play is far more rigid than fluid and his strategies tend to be limited in scope. Most of all he is a Kong, a popular euphemism for those who repeatedly come up short in the grand finals. He is perhaps the greatest loser StarCraft 2 will ever know. But catchphrases don't describe the man. They tell you what kind of player he is, but one day soO will retire. What will he be left with then?
Our conversation has only just started but it's hard not to be engaged. soO is thoughtful and articulate. He's the kind of person who says what he means in no uncertain terms. And as he turns to the subject of his fans, it's clear there's something that means a great deal to him: loyalty. He appreciates all that comes with the territory, but I get the feeling he values the support of the fans as much as the accolades which have eluded him.
Like all Korean players, soO's world was upended by the rash sequence of departures that embodied the end of the KeSPA era. Almost every relevant organization withdrew from the SC2 scene, Proleague was dissolved, and their former players were left facing an uncertain future— both in terms of career options and finances. He knew long before the public did, but it was a terrible blow all the same.
And so, soO found himself back in his parents' home. It wasn't a completely dismal change. He was excited for the move, glad to get more sleep and for the opportunity to exercise on his own schedule. But the elephant in the room couldn't be ignored. As much as living with his family had its appeals, SKT wasn't sending cheques anymore. Combined with the fact his teammates, with whom he had shared the ups and downs of professional life for years, were gone and house life had a distinctly bitter aftertaste. We all draw comfort from familiar things but at this critical time, soO's life was suddenly foreign. soO knew that he only had himself to rely upon. If he wanted to pay his expenses and perform well in tournaments he would need to do it on his own.
That's not to say he didn't consider his options. With a huge flood of talented Korean pros looking for employment, there were several foreign teams interested in signing these new free agents. However, they didn't offer what he was looking for. Unlike the likes of SKT and CJ Entus, these foreign entities weren't flush with cash or willing to negotiate salaries anywhere close to soO's old standards. Business is a numbers game and the numbers mentioned were relatively paltry. It's a challenge to go from being the highest paid player in StarCraft 2 to not have his minimum salary request met.
soO wasn't the only pro who decided not to join a team. The StarCraft scene was small and it was difficult for a foreign team to provide adequate compensation. Other people reached the same conclusions although with different responses. His old teammates Classic, Dark and INnoVation joined him among the ranks of teamless players; MyuNgSiK dabbled in Overwatch; Dream, Sorry and Zoun ultimately retired. Only Impact found a new foreign home with Dead Pixels. soO stayed close with some of his former teammates, but gradually drifted away from others. They were victims of circumstance, their relationships were accelerated, not altered. Everything had changed and the answers weren't always clear for those who had grown so accustomed to structure.
Meanwhile, soO was exploring other solutions. He wasn't sure if it was going to reduce the financial burden on him, but there was something he'd been wanting to try for awhile. Something that enabled him to reach out and interact with the fans who had supported him so passionately over the years. Something that had been off limits since his Brood War days, but was finally a possibility. soO decided to stream.
He started off on Afreeca, streaming to a small crowd of loyal Koreans. It was the logical first step. He was familiar with the platform and it was where the fans who came to watch him live were. They were very receptive and far more supportive than he'd expected. Streaming was off to a great start and soO was momentarily happy, but he wasn't quite getting everything he wanted out of it.
He knew the dominant platform for StarCraft 2 was Twitch, not Afreeca. That's where the foreign audience and a fair number of Koreans were established. He wanted to interact with foreign fans as well as domestic ones. soO got a taste of their passion in Dallas, Anaheim and other cities worldwide. To say that soO understands the symbiotic relationship between fans and players is putting it mildly.
But the fans were in both places. He couldn't please them all. Like so many things in life his decision came down to money versus morals. His finances had a huge part to play in why he started streaming in the first place. Many viewers on Twitch wanted to support soO, but on their terms, with a subscription. This might have driven some to ditch the small following remaining on Afreeca. For better or worse, soO was made of sterner stuff. He might have been suffering financially by stubbornly losing out on a sub button, but he was doing what seemed right. Some fans had transferred from Afreeca to Twitch, but he was honoring those who remained behind. To soO they had the same right to watch his streams as those on Twitch.
"The reason I can't stop streaming on Afreeca is that there are very loyal fans there who are still watching me."
Besides the need to set up a sustainable source of income, losing his team also shed the aura of dignity that once surrounded him. When soO was on SKT he had almost seemed like a celebrity to his family. He would grace them with his presence over a nice meal when he found the time to visit. He'd regale them with stories and they'd listen avidly. Now he was Eo Yun Soo again, not just the legendary SKT Zerg soO. His family was elated to have him back, but they worried over his wellbeing in his new stage of life. Was he eating enough? Sleeping enough? How would he adjust after living in a team house since 2008?
They certainly weren't concerned about the way he practiced, or for how long. soO's dedication to StarCraft is irrefutably impressive and his family now had a front row seat to see it. They gave him all the support in the world as he gave everything he could to the game he loves. soO went a long way towards dispelling concerns through his own initiative. He discovered a newfound commitment to his physical fitness, something he'd been unable to pursue on SKT.
The changes were there. Even the fans, who viewed soO at a greater distance, could see them. His commitment to long hours wowed them as well. More importantly, he spent more time talking to them when his matches were done at the FreecUP studio. soO has always been loyal to his fans. He cares about them, streams for them and fights for them. One would assume the same goes for him and SKT. It seems like the perfect marriage after all. They gave him support and he put up results.
---
Korean progamers dutifully toe the company line when they are under the lights with a mic in their face. But as soO begins to discuss his time with SK Telecom T1, it's obvious he has no interest in maintaining niceties. His responses on the subject lengthen as the words come out in torrents, interrupted by increasingly brief pauses. Maybe it's just that he's tired of always saying the proper thing, of burying the truth beneath sunshine and marshmallows.
Korea isn't a dictatorship, but KeSPA teams within the scene are notorious for skirting around the edges of tyranny. Their approach to training and maintaining players in any esport, despite the undeniable results, seems harsh and oppressive to our more lenient sensibilities. Entities like SKT and KT Rolster take practice and preparation as serious as any traditional sports team, and they make sure their players are in tip-top shape through rigorous training. As opposed to Western notions of team organization, coaches and managers are venerated as mentors as well as authority figures. They don't need to prove themselves as competent or trustworthy to earn the players' fidelity. You owe your elders obedience and appreciation, especially when it came to a working relationship. This was an unquestioned, necessary sacrifice to be a professional.
"Now that I'm out of SKT I think I can visit friends much more often because the team management is not restricting that anymore. What changed most dramatically was that we have a lot of free time now. Going cycling with sOs, that's only possible because I have free time. Back when we all had teams it was hard to schedule things with players in other teams because of differing schedules with our respective teams, but it's a lot easier now that we're all free agents."
Though not vocal or defiant, he'd always been bothered by SKT's demands. The pressing assumption that higher-ranking people had to micromanage his life was irritating. soO was always a highly focused player, the type of competitor who compartmentalizes his drive to win without outside prodding or force. The notion that others would dictate his practice regimen and general habits, things he could perfectly manage by himself, must've seem unnecessary—perhaps even annoying. But it was an irritant he gladly endured for most of his career. Why wouldn't he? He enjoyed a roster spot on one of the most celebrated esports organizations in the country.
As time went on, the rosy tint didn't hold up. After three enormously successful years playing StarCraft 2, which included four consecutive GSL final appearances and multiple impressive Proleague showings, soO reached the maximum salary achievable by a progamer under KeSPA rules. It was completely deserved after all he'd done. During that period he had become SKT's most consistent performer, overshadowing his standout teammates INnoVation and Classic. Money can't buy happiness though, and even after a 2015 in which he won a KeSPA Cup and helped SKT take Proleague, the team never stopped demanding more of him.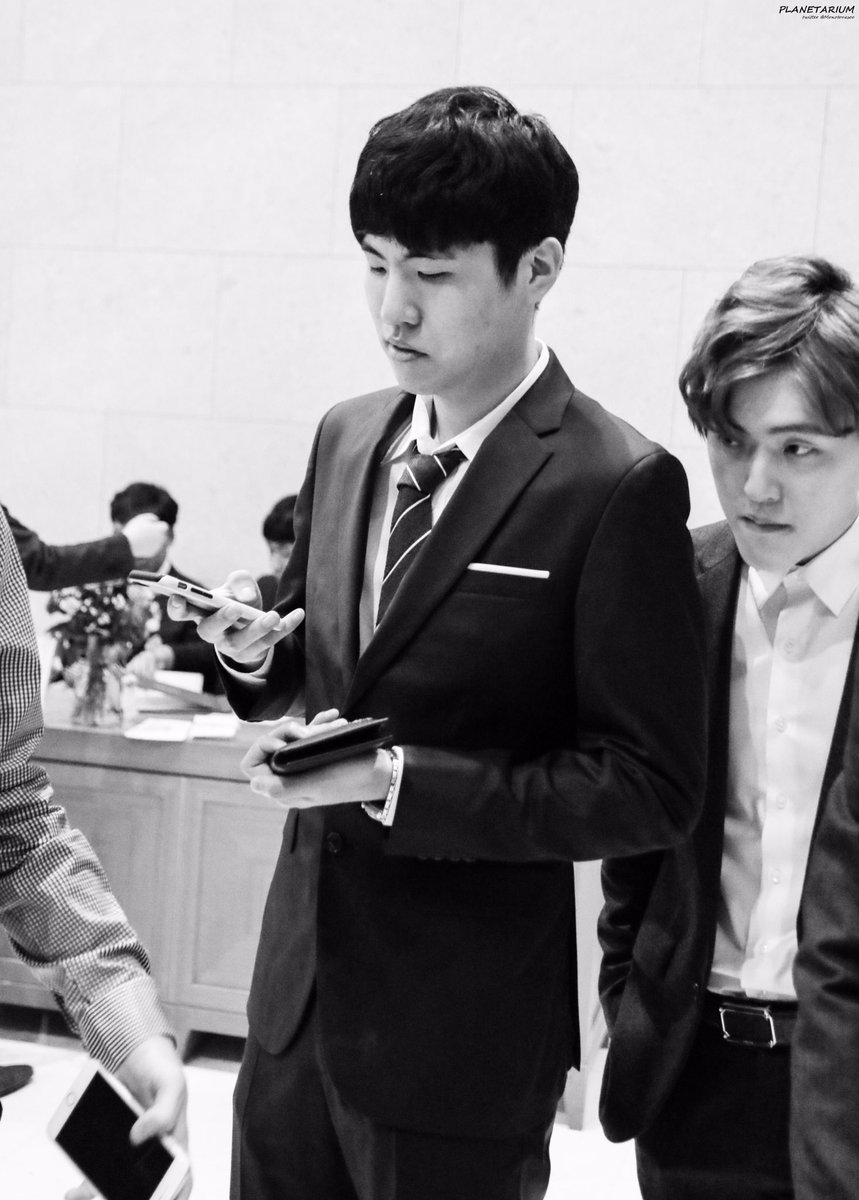 Neither SKT management or their crown jewel could've anticipated things would go sour afterwards. To put it mildly, 2016 was a trying year for soO. His results themselves were not remarkably different beyond the KeSPA Cup victory; in fact, his GSL and SSL results were overall worse the year prior. However, his Proleague performances remained exceptional in 2015. According to the team's evaluation, they were more than happy with what he accomplished despite being a downgrade from 2014.
If 2015 was the start of the decline, then 2016 could only be called a slump. soO wasn't as motivated as he once was. Just as a maximum salary provided comfort and satisfaction, it also spawned complacency. Light a fire under soO and he's unstoppable. He'll practice until he drops and play like a man possessed. He loves StarCraft, but love isn't enough. Whether it be an opponent calling him out or another Zerg winning an event, soO excels when challenged. Now soO didn't have the same fight in him. He was the angry Zerg no longer. SKT just couldn't get the best out of him and frankly, neither could he.
As soO's play dipped, his perspective on his team soured. Years of frustration at being told what to do came to the surface. Almost a decade of bowing to someone else's schedule and stomaching restrictions that didn't have to make sense had taken its toll.
To say that things weren't great between him and SKT would be an understatement. The team had made clear they weren't happy with their first Zerg star. Just as they slackened their grip when soO was succeeding, they tightened their hold as soO's production shriveled.
"I was a veteran at that point. I had been playing for a very long time and I kind of lost my focus. I guess that's why I wasn't so motivated back then. In 2016, I lost a lot of trust in the team, because there was some trouble between the team and I. There were a lot of times in 2016 when I thought I wanted to leave the team. So there's an element of saying, 'even if the team disbands I don't need you, I'll show you I can do well without you.'"
I can tell there's a good chance soO has never talked about this before with anyone, and I'm not sure how much he wants to reveal. I cautiously ask to know more, fully expecting to get the same type of vanilla, sugar coated answer you'd get in a post-match interview.
"There are a few times where there was conflict between the team and I. Once I was really sick. But since the match was All-Kill format, they didn't exactly need me there. I made it clear to them I didn't want to play because I was sick, but they insisted and I eventually lost. This really upset me. On another occasion, I was the victim of a ceremony by Rogue after losing to him in Proleague. I wasn't sick then, but I was feeling very tired, so I wasn't playing very well that game. Afterwards we had a team dinner and they directed some very harsh words at me. They got very angry at me. I was okay with it up to that point, but later we were all in the practice room and they said to me, 'were you matchfixing?' Things like that. I felt very betrayed. It shattered all the trust and loyalty I had for the team."
In one sense it's clear that for soO this treatment was firmly unforgivable. After all they'd been through, after soO had quit school and left friends behind for the sake of a dream that SKT enabled, in his mind SKT had betrayed him. Loyalty only went so far, it seemed. Wounds like this are the type that stick with you. The type of anger you stew over on sleepless nights.
At the same time, he leaves no doubt that it doesn't rankle him like it once did. soO has had a long career. Sure, there are matches he wishes had gone his way. Yes, he wishes he had won a championship. The KeSPA Cup had never been enough, but he's not spoiling the present by holding grudges or letting regret cast a pall over his life.
The recording shuts off and we all let out a sigh. The interview lasted for two hours, but it feels like time hardly passed at all. I'm the writer, but soO has just woven a tale so personal that I'm still struggling to take it all in. He's given up a part of himself that's been hidden for so long. Behind more than SKT. Behind a culture that stresses one remain presentable and proper in all situations. Is he happy? Having second thoughts? Just relived to have gotten it off his chest? Such contemplation is beyond me as we head out of the lobby, into the afternoon sun. The past is still up in the hotel room. Right now we're only looking ahead, at a finals only four days away.
---
It seems ages ago now that three leagues are running simultaneously, but back in January the Korean scene was entering a new uncertain era. The teams were gone and only GSL had held firm. The loss of SSL meant there was one fewer starleague than the year prior, but the fact that many players were streaming was an encouraging sign. Despite all the signs pointing towards another down year, there was still hope that players would make the most of their new lease on life. Fans were hopeful to see experienced players like soO rejuvenated as well as a few new faces who were just breaking through.
It was so cold as soO walked from Samseong Station to the FreecUP studio that you'd expect it to take hours for him to adequately warm up his hands. There's no time, though, not before and certainly not now that soO's off on his own. As much as we might have sympathized with his circumstances, only soO truly understood the burden that came with being alone after eight years.
"Back in the Round of 32 I didn't think my opponents were all that strong so I took it easy. The thing about the Round of 16 is that you do the group selection and there are always players that trash talk me. The thing about me is that if I hear things that annoy me, I get really stimulated and motivated. It really fires me up. So I think I really picked up my pace in the Round of 16. And one of the things that motivated me in Season 1 was that TY made it to the Round of 8 first. In his interview, he said he wanted me as his opponent. And that made me practice harder."
Angry Zerg is an apt nickname for a player who thrives on emotion. soO doesn't just need to buy into StarCraft to play his best. He often needs some external impetus to force it from him, whether it's a personal challenge or collective doubt of his ability. Players trash talk him and fans dub him the underdog; soO feeds on that energy.
His first teamless season in GSL meant a lot to him, more than a tournament had in years. But coming into the Round of 16 soO was far from a favorite. His group was one of the toughest ever off sheer name value alone, and many skeptics thought soO would not move on. He lost to INnoVation, according to expectations, but he managed to take care of business versus Dark and Classic. Although he earned his spot in the Round of 8, the challenges were far from over.
"Back when I was preparing for TY, I was really discouraged because I kept losing to Terran on ladder. I was losing to them on stream too, so everyone who was watching would have predicted I'd definitely lose. So, going into the Round of 8, I thought it was hopeless, but I managed to advance, somehow. It made me think I might just make something happen this season. TY had won a big tournament [IEM Katowice] recently. He was doing really well back then. So beating him made me feel like I could win the whole thing. TY was the most challenging player in the bracket for me. I thought he was the only one I had to worry about, but I guess I ended up in second place again. [laughs]"
soO put a lot of pressure on himself to succeed, but he was not so weak as to wilt under it. He actually fancied himself as quite resilient. His fortitude is the product of a long career and something which he values highly. He'd weathered long hours of stressful practicing and could finally see the light at the end of the tunnel.
soO made quick work of sOs in the Round of 4. The victory sent soO back to the GSL finals for the first time since 2014. The fans made a huge deal out of the feat, but soO didn't care much. He'd been in that position before. All that mattered was that he finally won. After all, a progamer doesn't dream of making the finals alone.
soO felt confident going into the finals, at least as confident as he had ever been. He had performed well against Stats in the past and solid results practicing against Classic, herO, Billowy and Patience boosted his confidence in the ZvP matchup. Then again, there's that adage about the best laid plans of mice and men. Two days before the final he was struck by fever and while the symptoms were not debilitating, his reactions slowed and his general level of play fell off.
After months of exhaustive effort it came to an abrupt end just as it had four times before. soO fell into a 3-0 hole, which proved too much to overcome despite a valiant attempt at a comeback. He didn't watch Stats celebrate. Instead he packed up his gear and slipping out into the Gangnam night. From there, he went out with friends to seek solace in drinks with good company, but the wounds were still fresh.
It's never easy to accept failure, especially as a competitor who expects so much from himself. soO had picked himself up before and would have to do so again. Almost three years had passed since his loss to INnoVation, though. He'd grown a lot and learned a lot.
"I wasn't really as distraught after the finals as I used to be. I think I kind of reached a state of nirvana. Things don't affect me as much anymore."
His family noticed a change in soO. It wasn't like when he fell apart against Zest back in 2014, when the cumulative defeats began to crush his self-esteem. They were certain he would redouble his efforts following the loss rather than allow it to drag him down.
Life is about learning from one's mistakes and picking oneself up again. According to soO, he had made several major mistakes in the run up to the finals. He didn't take enough care with his health; he didn't heed Classic's advice to approach the match by playing unconventionally. Upset but not devastated, soO prepared for season 2, hoping to replicate another run to the GSL finals.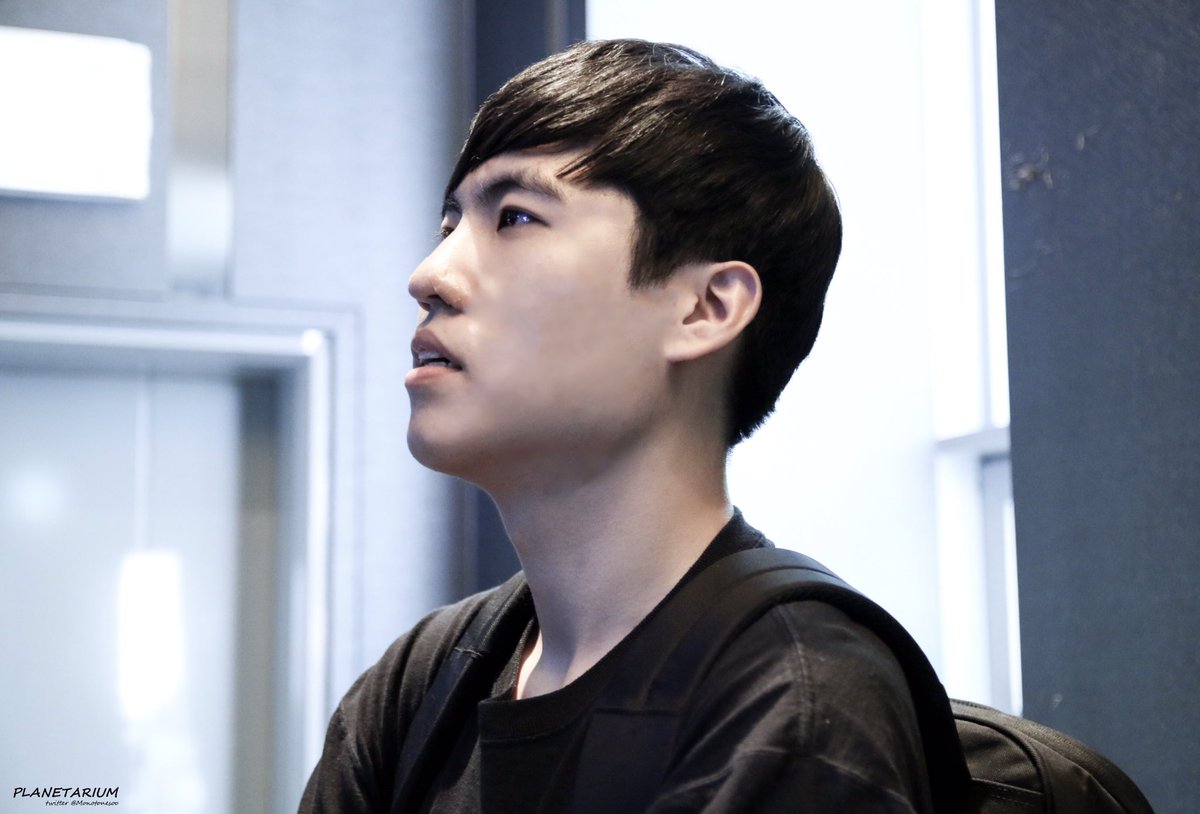 As much as nirvana saved soO from despair, it was only a form of consolation. With his interest in the game as low as it had ever been, soO meandered through the next few weeks. He wasn't fully checked in for the Super Tournament, and he brushed off his swift dismissal from the event just as quickly. While the second season of GSL loomed before him, it was the last thing on his mind. He was exploring other elements of life and playing less StarCraft than he had since becoming a free agent. He pulled it together just enough to skate through the Round of 32 on minimal practice. He was a top seed for group nomination and his fate was in his hands, but he struggled to regain his competitive fire. soO was still listless and he lacked any external pressure to drive him.
Like last season, the Round of 16 was his first true test. To the average onlooker, it looked like soO was under incredible pressure. If he were to take second place in his group he'd wind up on the side of the bracket with three Terrans. It seemed like if soO wanted to keep his title hopes alive, he needed to win Group D and avoid his weakest matchup. soO didn't become an elite competitor by submitting to distraction though. He took the games one at a time. Two matches later he was through, his 2-0 score setting up a meeting with Rogue.
Rogue had made it clear he wanted to face soO in the quarterfinals. He had had soO's number in the past, and their quarterfinals match initially justified his assurance. soO won the first game, but Rogue jumped into the lead over the course of the next two. Suddenly it was game four on Ascension to Aiur and soO's run appeared to be finished. He refused to give up though and, partly in thanks to an incredibly clutch queen spawn, ultimately battled back to advance.
"Rogue and I are not on the best terms so he was a player I really wanted to beat. So I was wholeheartedly glad when I advanced to the next round. If I beat a player I am close to I'm kind of ambivalent, but since it was Rogue I was doubly happy."
Rogue had provided soO the push he needed. soO had recovered from his malaise and had regained his competitive fire. He was aware of the fate of those who had defeated Rogue in quarterfinals before him but he refused to become another victim. When he met Classic, soO made him seem like a pushover. He out-prepared, out-thought and out-executed a player perceived as superior in those departments.
Three months after coming up short against Stats, soO once again found himself one series away from fulfilling his greatest ambition. This time his match was against GuMiho. His goal less than a week away, soO buckled in for another concentrated burst of preparation. Although soO garners motivation from streaming his games, when the time comes, he's all focus and efficiency. Who can blame him with a match so important on the horizon? If a practice partner doesn't show, he'll pore over his opponent's VODs. He has a catalogue of them a mile long and any one of them could prove critical when the time comes. Or maybe he'll settle for the ladder session. It takes some time to hit his stride if that's his only option, but once he does he's a machine.
After a busy week that included two streams and hours of closed doors practice it was time. Time to face his demons. To break the shackles of fate. To write the future he always wanted for himself. A record sixth chance to become a GSL champion.
"At first, I wasn't all too happy that I kept making the finals since I kept losing them anyway. But now that I've set a record, I think there's a lot of meaning to that. If only for posterity's sake. That being said, it'll be a little awkward if I always finish in second place, so I really want to win this time."
---
Rain threatens Seoul as the hour nears. The city has been in the grips of a drought and as the humidity breaks, it lets out a sigh. That's exactly what soO hopes to do: release the pressure on him and finally reach the other side. The mood in the studio is heavy as people take their seats. Everyone knows what's at stake.
The promos play. Gyuri makes her way through the standard introductions, interviewing fans and setting the scene. The crowd laughs but the elephant in the room is unavoidable. soO's contingent raise their slogans and cheer for him. GuMiho's fans don't give an inch in response. soO is smiling, laughing through it all. He's done this before. The pre-game festivities are the easy part of the night. He takes his seat and the game loads up.
Now things get difficult. The first game is like air being let out of a balloon. I lean on the edge of my seat as soO flawlessly reaches the late game, but end up cradling my head in my hands as he fails to bottle GuMiho up. The second is an excruciating slow death as soO falls behind early and can't catch up. soO is struggling and I'm jabbing at my phone, complaining to those half a world away. The long break that followed adds some ambivalence to my agitation. It could have been a tortuous one in which soO ruminated on and bemoaned his fate, or a welcome opportunity to catch his breath. The crowd knew he was on the brink. One nudge might be all it took to throw him over the edge. Did he as well?
He came back like a torrent in game three. Down 0-2, soO takes a chance on an old favorite. The proxy hatch was the type of flair people love from soO, creativity and risk all wrapped into one daring escapade. I've never heard such a small crowd cheer so loudly. It's like an injection of adrenaline straight into my heart. Suddenly the impossible becomes possible.
Before the tide can gain momentum it crashes back to earth. But then, another jolt. soO had gone toe to toe with GuMiho, but this time he'd won in a macro game. The room is almost shaking from the cheers. Those on Twitch can't feel it like I can, but they know it too. This is one of the best finals in a long time. GuMiho is pulling out all the stops and soO is doing everything he can to fight back.
Sadly GuMiho, already a formidable opponent, has an ally on his side. No man can fight destiny. Just like that, a key descends twice and it's over. It's hard to even process what's happening as cheers erupt for GuMiho, the new GSL champion.
I confess, I didn't handle this particular result well. I stomped out of the studio like a petulant child; I just don't want to see someone else celebrate the victory. When I get back to the hotel, I open up the stream to see soO lauding GuMiho with a laugh. He vows to be back and thanks the crowd. For someone who is constantly within reach of the brass ring, the award ceremony must be unbearable. Yet he weathers it with immeasurable grace. soO is everything you could ask for in a competitor. No. He's everything you could ask for in a person.
There's no reason to belabor the point. soO gave everything he had. He put everything on the line. It wasn't enough; it has never been enough.
The moment may have been agonizing, but the world didn't stop spinning. It's a day later and the sun's visible through a sheath of grey as soO and I part ways. I can tell he's hurting, but he's putting on a brave face. We talk over drinks; it's obvious the distraction is a welcome one.
It never occurred to me to ask why he keeps picking himself back up. I doubt he ever considered not doing so. soO's a warrior, an avatar of some forgotten time when man faced dragons knowing the fate that assuredly awaited them. As long as there's GSL, he will be there chasing his long delayed dream. He's become a living, breathing part of the tournament's history. He didn't give up after five tries. Why would he after six? After all, there's another GSL less than a month away.