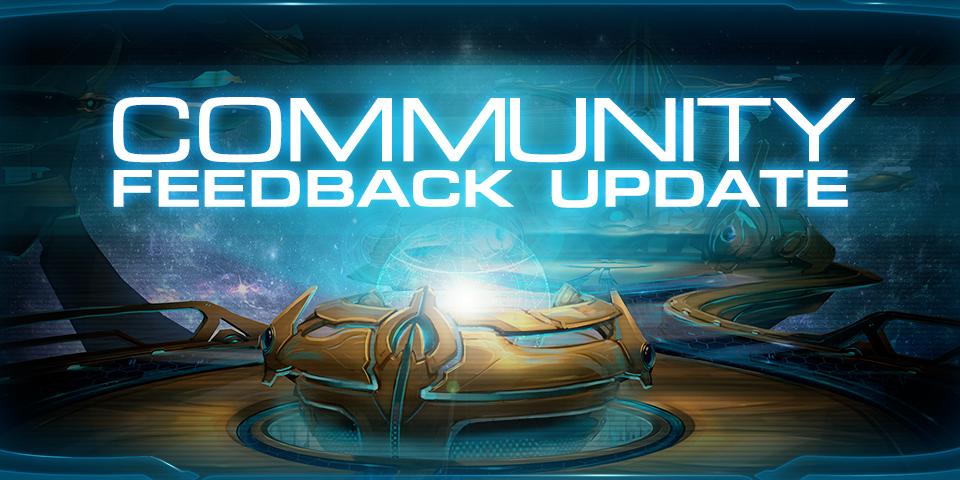 Thanks everyone for trying out the changes and providing valuable feedback. We appreciate your thoughts and input!

Protoss
We like the early game strength of Restoration Field, but think that it might be too strong in the middle and late game. We want to identify an ability that is strong in the early game but becomes less effective as the game progressed. Additionally, there were some gameplay concerns regarding Restoration Field. The range on Restoration Field required Pylons to be placed at a certain distance from the Nexus. This felt a bit restrictive and we think it limited the choices or options for defensive positioning. We want to put Restoration Field on the shelf for now, and introduce the Shield Battery structure. Shield Batteries can be built by Probes and will regenerate shields of nearby friendly units. This should allow Protoss players more options for defensive gameplay. You can find more details about this structure on our blog post linked below. Lastly, the Mothership's Mass Recall was changed to Forward Recall. Forward Recall will not have a cooldown and can be used in combination with the Nexus Mass Recall. The Mothership is a powerful, expensive late game unit and this change should open up more opportunities for the unit.

Zerg
There are some concerns with the Entangle ability. We like the gameplay of using Entangle to allow ground forces to engage enemy air units, but Entangle may be a bit too strong versus massive air units. Even with possible cost or duration changes, we are worried that a targeted stun in this manner doesn't provide the kind of counterplay that we are looking for. Changing Entangle to be unable to target massive air units is an option, but that may make the anti-air option not viable enough for Zerg players. For the next test, we'd like to try removing Entangle and replacing it with the previously tested Infested Terran spell. The Infested Terrans will continue to spawn faster on creep and they will have their new anti-air weapon Acid Spores. Additionally, Fungal will now affect both ground and air targets and will slow the target's movement speed by 75% instead of immobilizing them. In order to simplify this version of Fungal Growth, the previous interaction of creep causing immobility is being removed from the spell, but its radius will still be slightly increased compared to the live version. The reduced movement speed at 75% should provide the defending players more opportunities for counter play.

Please visit our blog (Click Here) to see the newly-updated list of changes we are running on the testing matchmaker, and feel free to provide any feedback or suggestions on these changes. Thank you!